Fort Stevens Oregon Adventures
Over the last few weeks we've been restricted to what we're allowed to do and how far we can travel. I'm definitely a support of the #stayhomestaysafe and adhere to it but when I keep seeing my Facebook memories or the ones that Google Photos does – it reminds me of all the fun we've had in the past.
We are fortunate to live by the ocean – not right by it, we're between an hour and a half to two-hour drive depending on which beach we go to. One reason that I love the Oregon and Washington beaches is that they provide so many fun adventures for families like in Fort Stevens Oregon. Plus a lot of these activities can be done for free or low cost.
One such place is Ft. Stevens in Oregon by Astoria. Last year we decided to visit it because we were staying a few days at the local Astoria KOA.
The cost of this was pretty reasonable. I paid $5 to park. Not bad for an educational experience.
Since I homeschool my son we like to go to places that provide ways for us to learn new things.
I unschool (child lead learning) some of the "common core" subjects and then there are other subjects that I make sure that we get structured curriculum on.
But doing field trips is a great way for kids to learn and so we take advantage of the rich history in our area – the forts on the coast are one of them and we've been going to quite a few this year.
To start our tour we had to stop and take a selfie.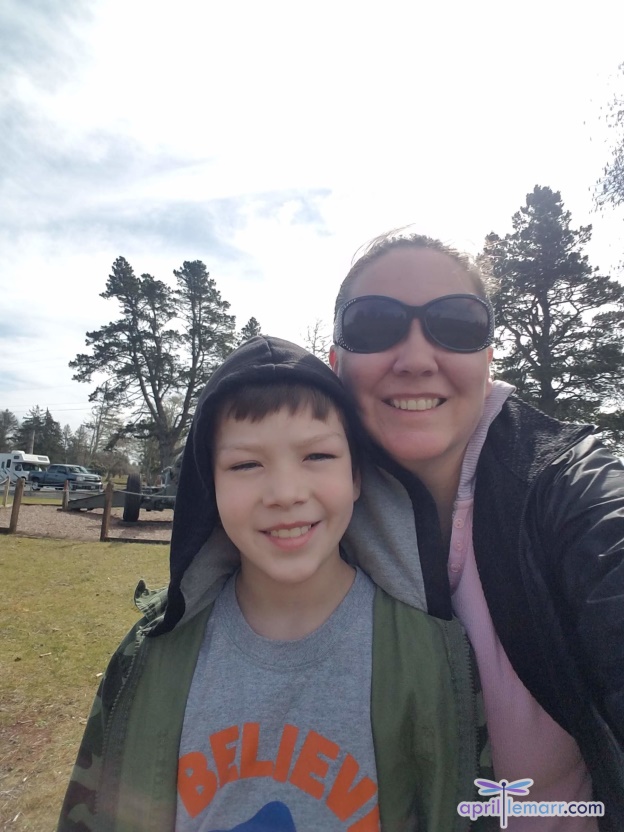 Take the Fort Stevens Oregon Walking Tour
– Meriwether Lewis
When you first arrive at Fort Stevens you're given a map and then directed to where you'll need to park.
You'll have to walk to see all of the buildings. For the most part, it was stroller and wheelchair friendly with big paths. They are gravel though.
The museum is one of the first buildings but we decided to start walking down the path. There is a small part of the fort that you're allowed to go into and explore. We went there first.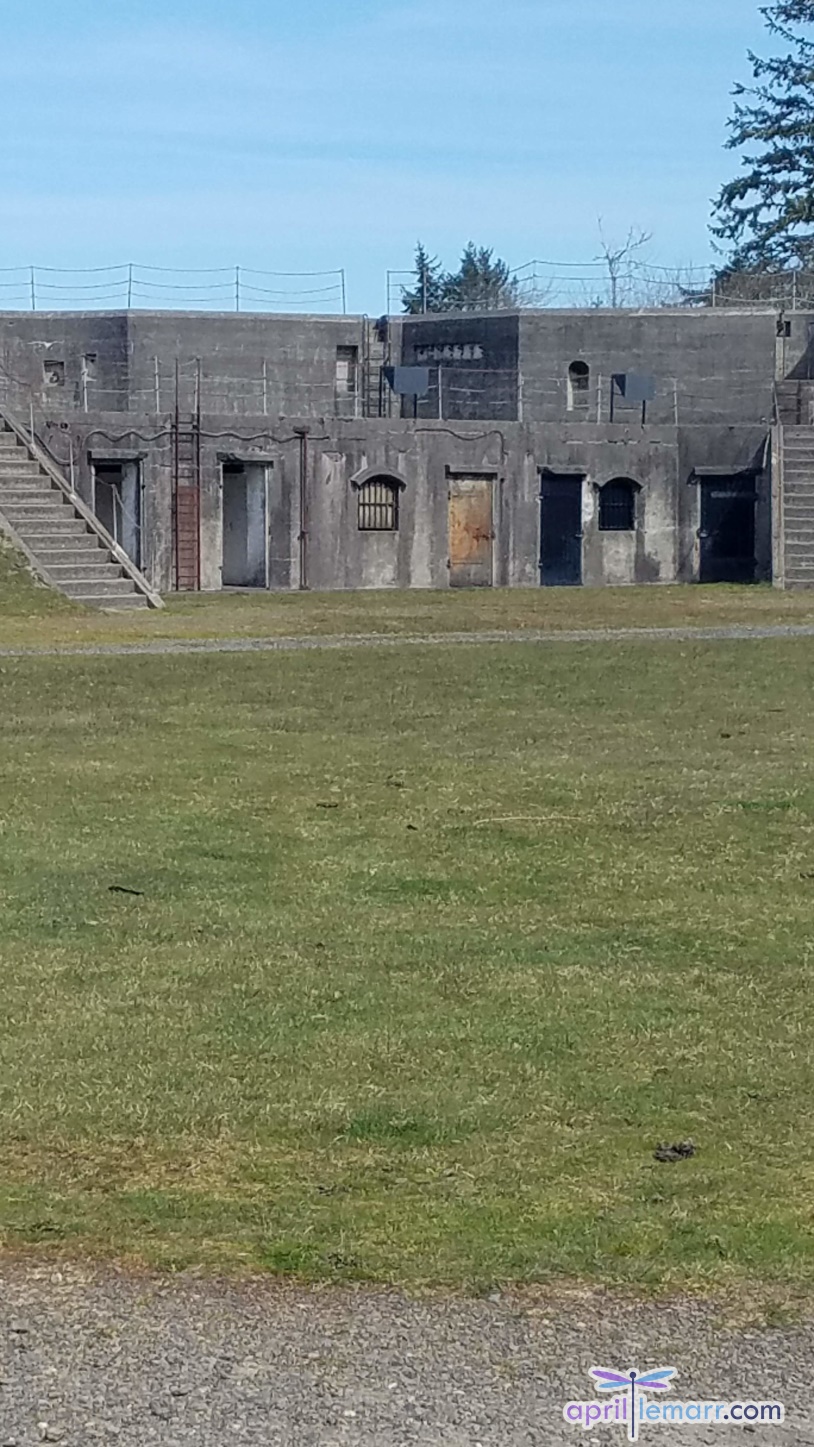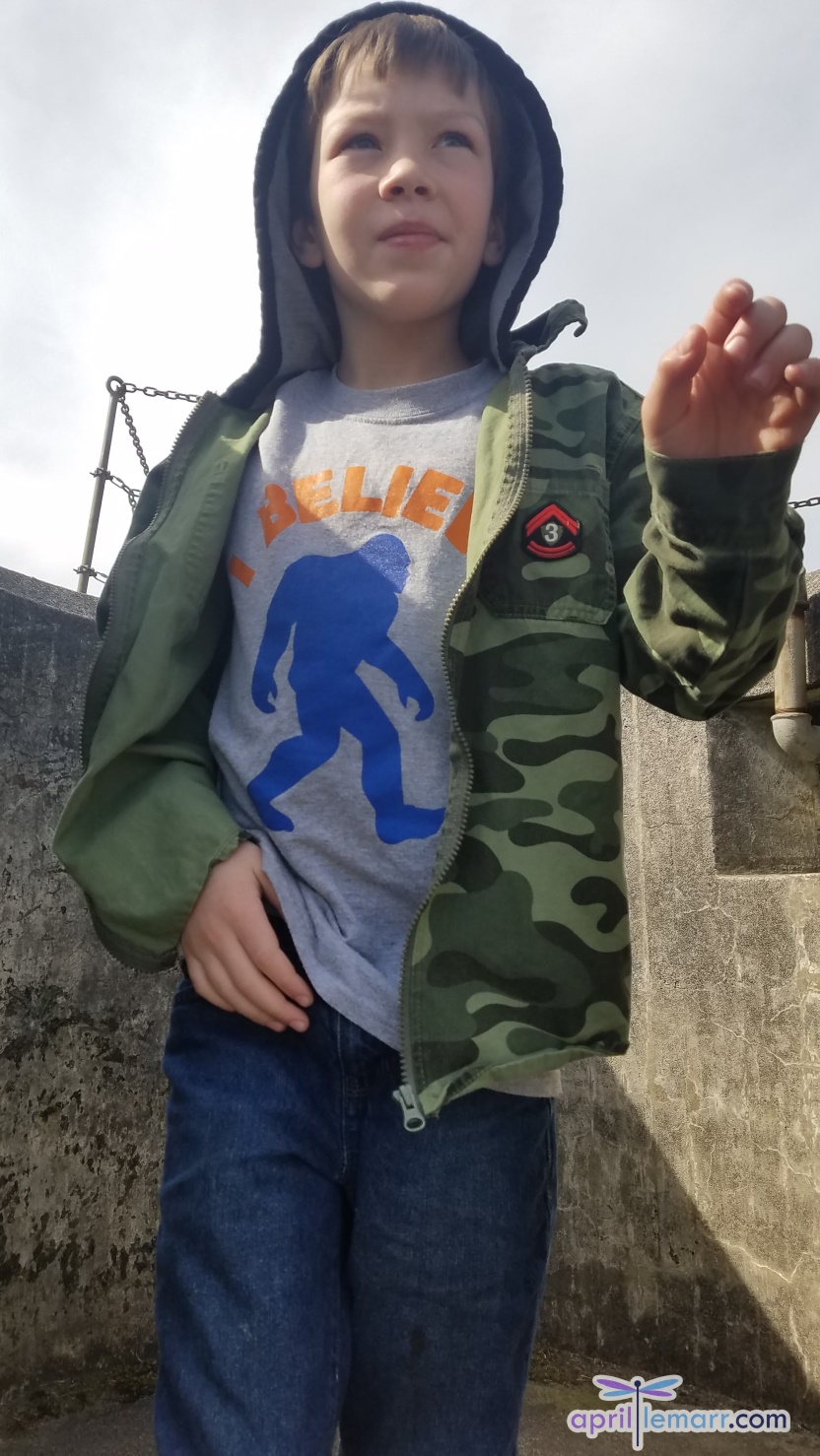 The first building we walked to you can explore.
The Meriwether Lewis structure is farther up the path.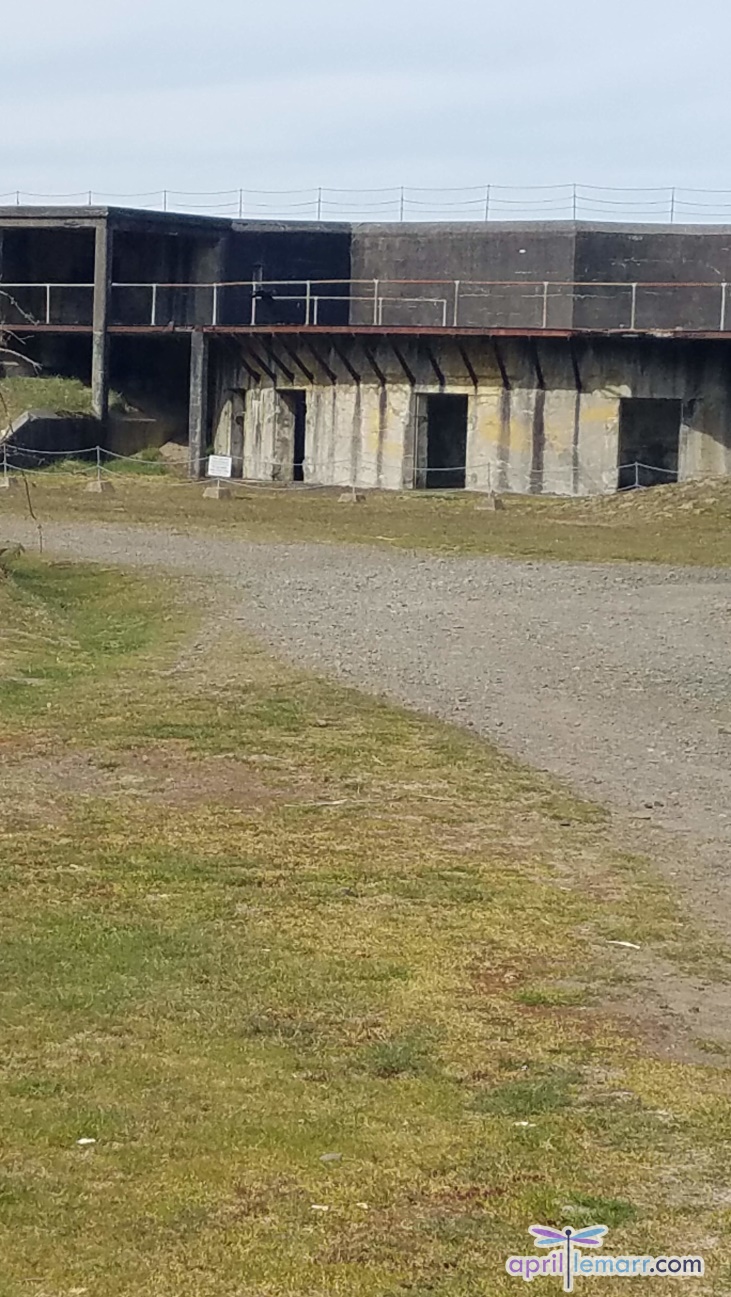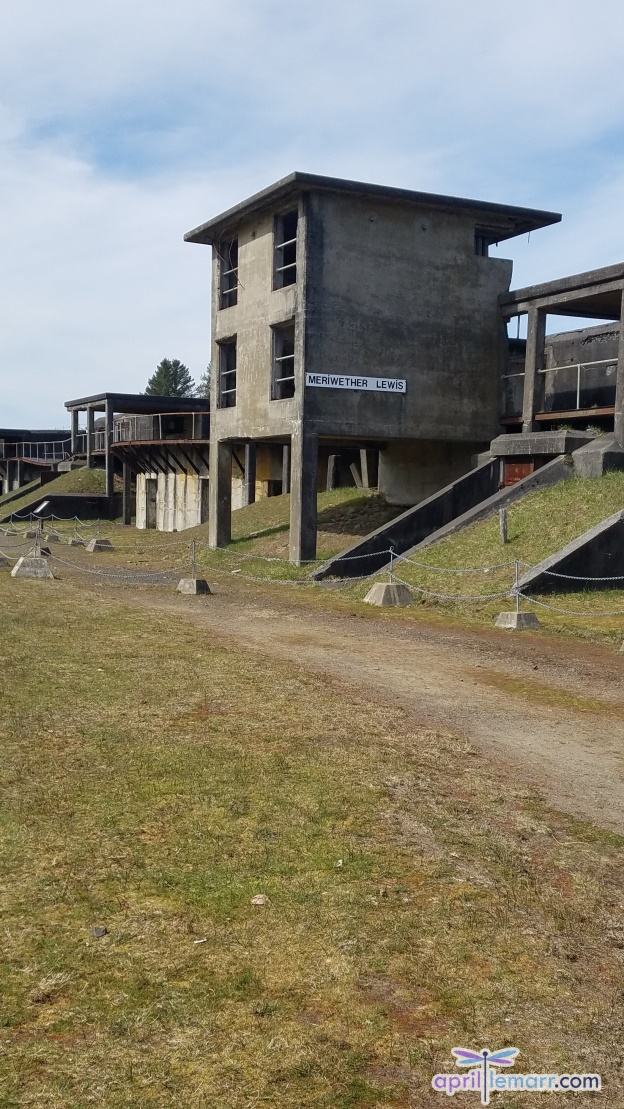 This is one of the structures that is still up at Ft. Stevens Oregon. Unfortunately, you're not allowed to go into most of them because of the decay, so they are roped off.
Then we walked to the Steam Plant building below. You get to go inside and explore it a little. It is small, but very interesting to go inside and take a look.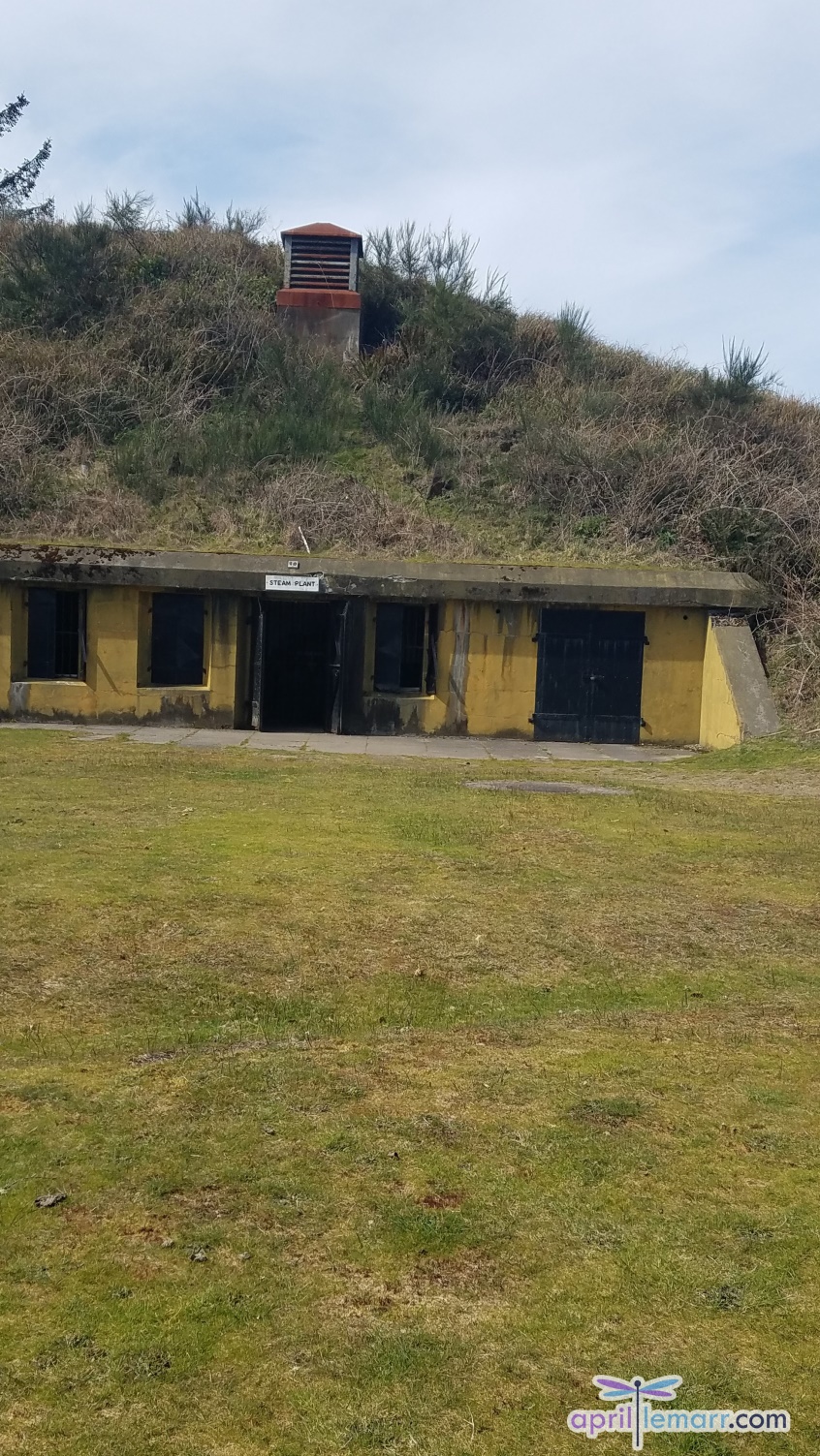 Darien had a lot of fun exploring this building.
Below is the steam engine inside the steam plant.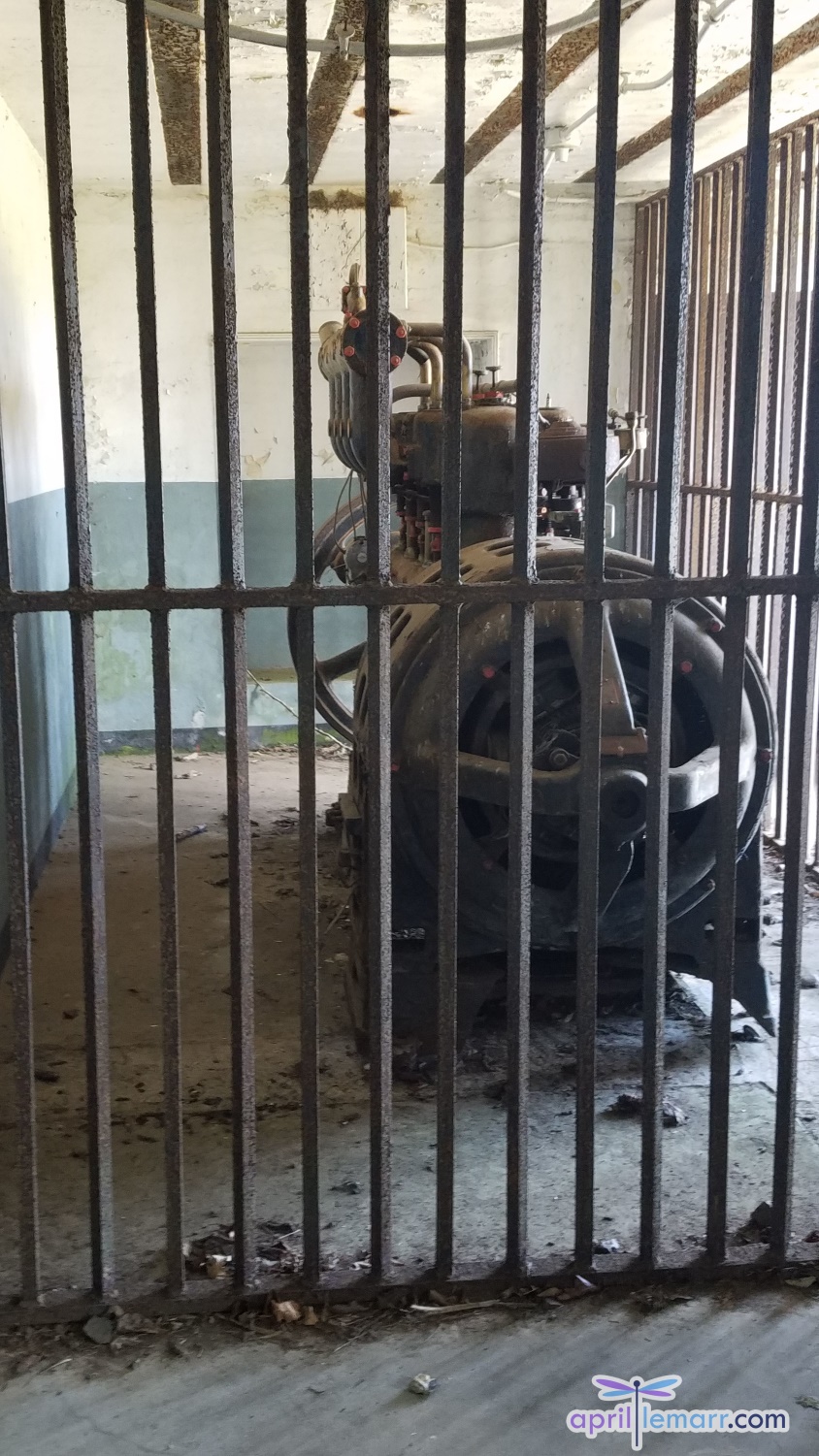 After we walked around Fort Stevens Oregon we went to explore the front of the museum, as well as the museum itself.
This jeep was fun for Darien to play on and I'm sure it is a big hit for other children as well. Definitely a way for them to take a break.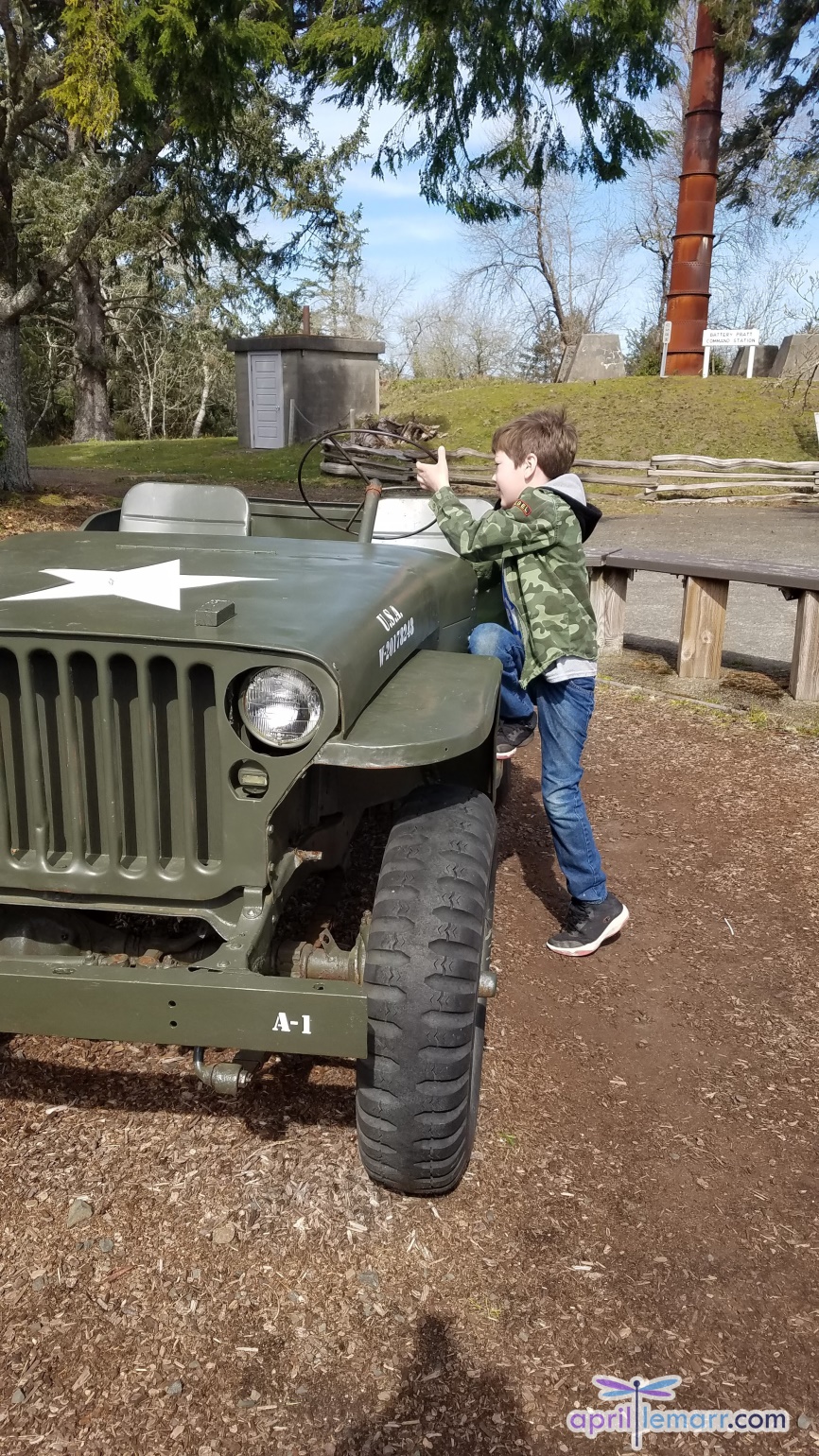 He had to take it out for a drive. Haha. It doesn't go anywhere but he still had fun climbing inside and pretending. He's not the only one who had to check it out – I took a drive with him as well.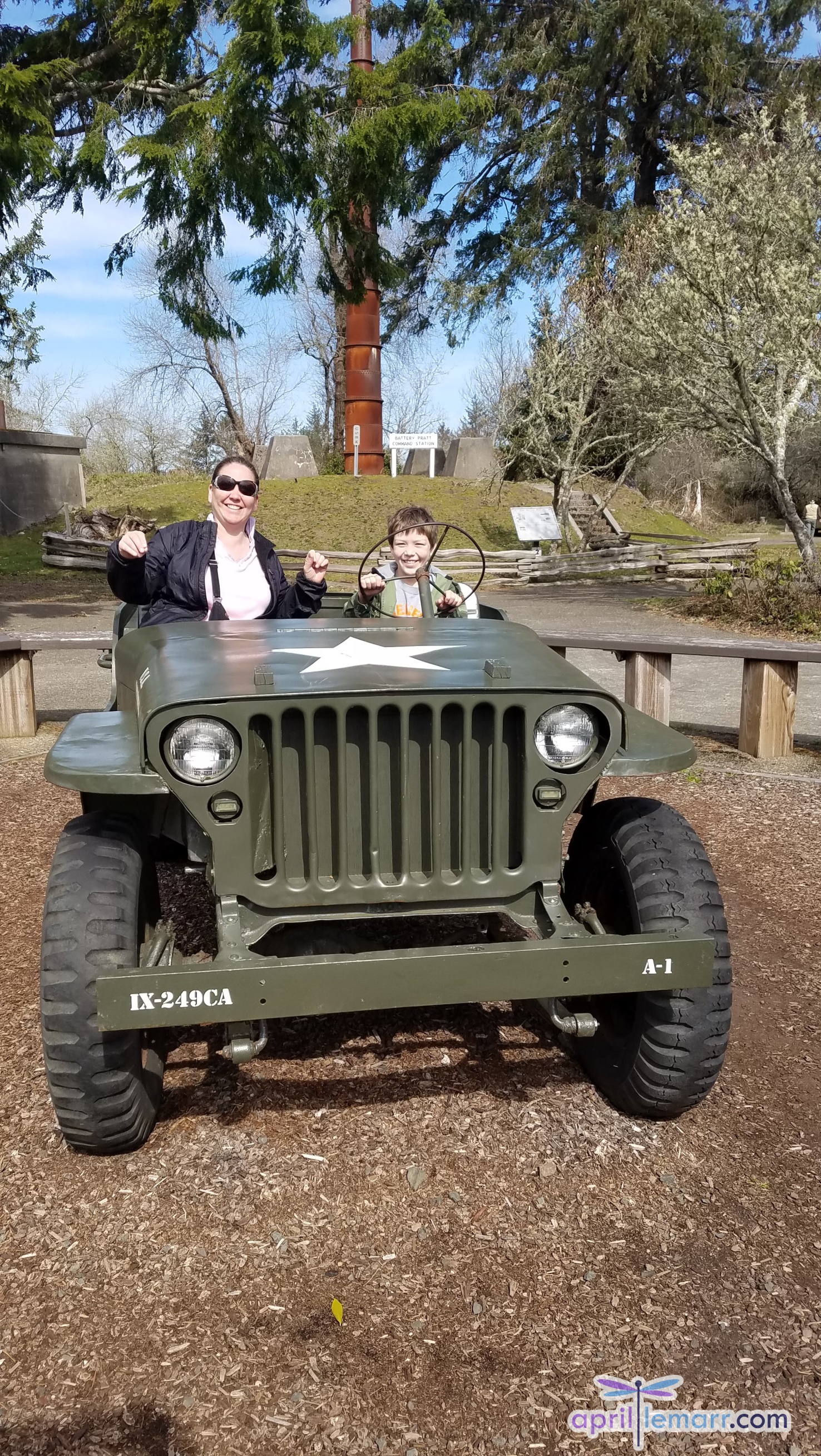 .The step up was really high and then it wasn't like a regular car – there was a lip that made it a little more difficult to get in. It made me think that the military people had to be really agile to quickly hop in and out of these vehicles.
At the end of our tour we went into the museum.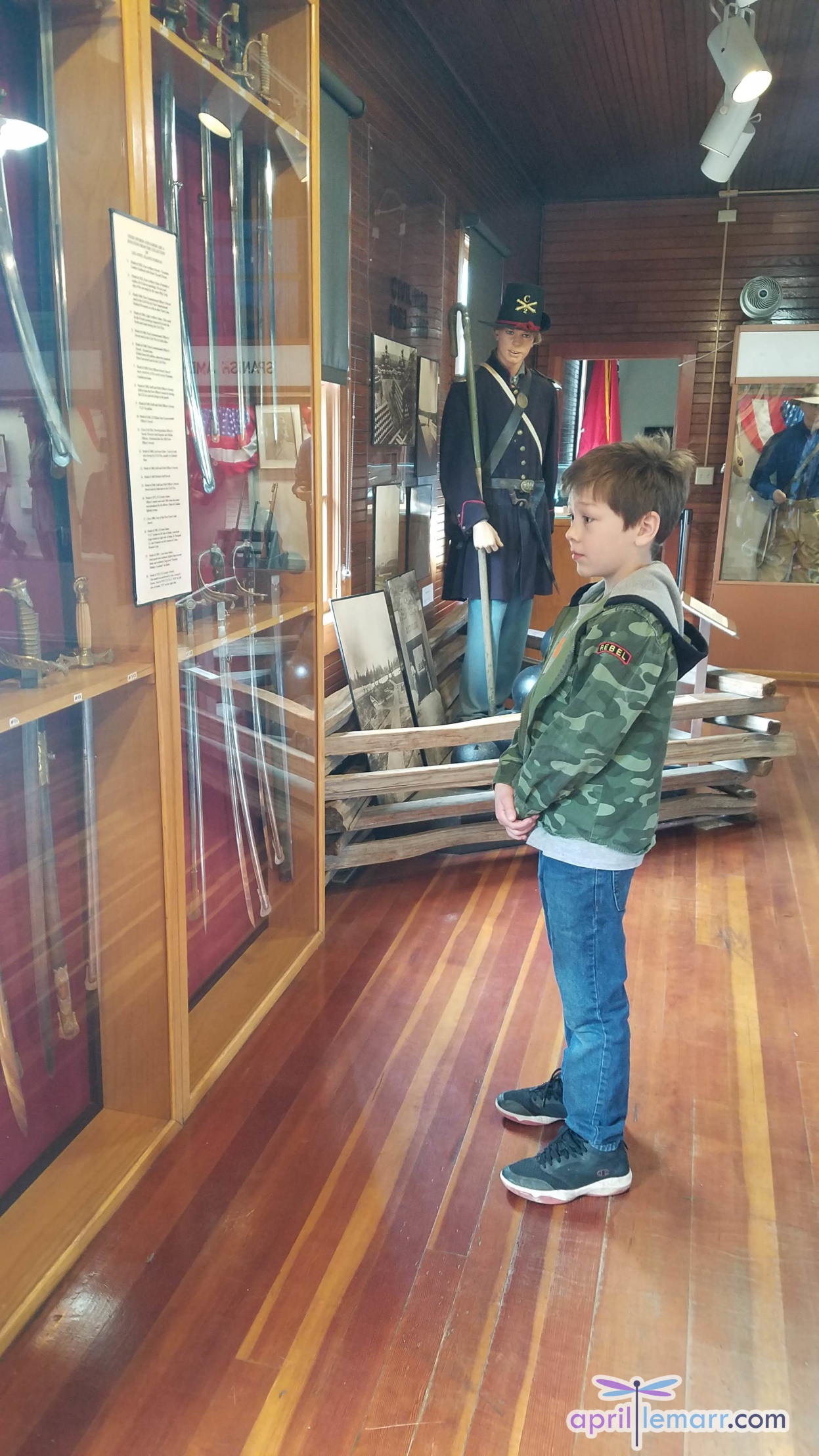 The museum was definitely worth stopping at if you get a chance.
We didn't get to see the entire fort grounds because we were in Astoria with friends and they had a prior commitment and when they were done we headed out of Astoria to go to the Seaside Aquarium.
We were there about 45 minutes but I'd suggest a little more time to see everything – closer to 2 or 3 hours. I think with that amount of time you'd get to walk all the grounds, as well as check out the museum.
~April
P.S. Do you want to check out Fort Stevens Oregon history? Check out VisitFtStevens.com