Affiliate Marketing For Beginners – Basics You Need to Know
Have you been blogging or working online and keep hearing about affiliate marketing for beginners? Now you're curious – what is it and how do you do it?
Affiliate marketing is a great way to increase your income by sharing products and services that you already use with your audience. What I like about this method is that it will work before you've created your own product or offered service.
But what is affiliate marketing?
Essentially affiliate marketing is when you earn money from promoting and sharing a product or service that is offered by someone else to your audience. It reminds me of being a salesperson for a company that pays on commission – you promote the product but only get paid if you make a sale.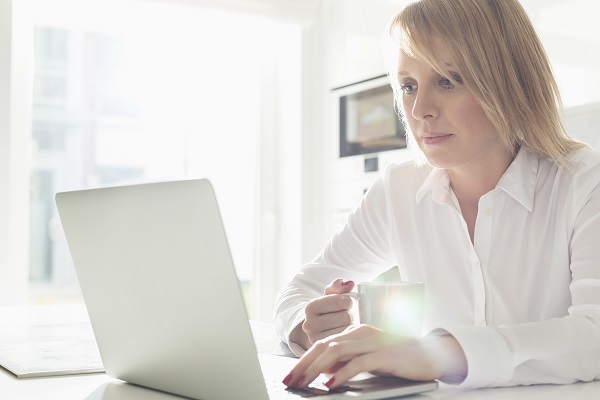 There are several ways to do this such as on your blog, on your social media networks and in your emails. You've got to read each affiliate program's terms because they're all different and you can get banned if you don't follow – especially Amazon.
Always Think Of Your Audience Before Sharing a Product or Service
The key to affiliate marketing is that you must ALWAYS be serving your market. This isn't about YOU. It's about YOUR PEOPLE. If you work to serve your market and help them find the best tools, programs, and resources then you will succeed.
You can promote anything you'd like but the best approach is to think about what you LOVE, what you USE and what makes the most sense for you to tell people about.
Then you start recommending and sharing these products into everything you do. This should come naturally.
Not sure how to do this?
Here are some examples:
As you write emails to your community, mention products you use and when you have an affiliate link, use it.
As you take pictures for your social media profiles, make sure products and programs you use are included.
Share affiliate links into everything from blog posts to social media to your products.
Affiliate marketing can be easy. You're sharing products and services that you use.
Be Careful With Who You Promote To Your Audience
You've also got to be extremely careful with who you promote if you're promoting someone else's products.
Why?
Because your reputation is also attached to theirs. You are sending your audinece to someone else and you've got to make sure that their products are good, but also that they will treat your customers the way that you expect them to be treated.
If someone in your audience buys a product and contacts that person and they are rude – the person from your audience will remember both of you. The person for being rude and you for sending them to you because they trusted you.
Sometimes you're not sure and sometimes people that you previously trusted – need to be taken off your list to promote. Just make sure you're picking people with solid reputations and then keep an eye open to make sure your audience is being treated right.
But I love affiliate marketing and it provides almost half of my income right now.
Why do I love it?
There are a few reasons.
Affiliate Marketers For Beginners
1. Affiliate marketing for beginners is a great way to earn more money.
I feel like I'm fortunate because in the niche I'm in you normally get a 50% commission but sometimes it can go up to 100%.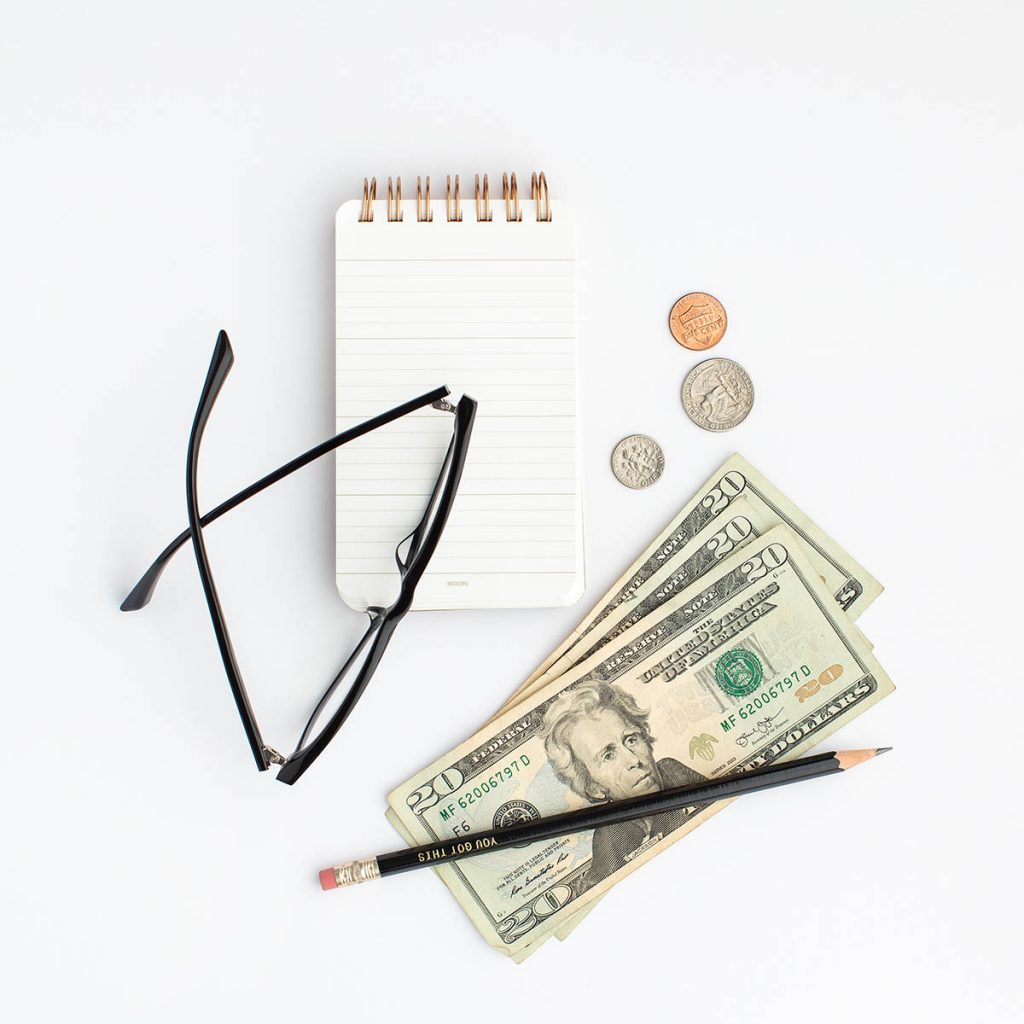 On the opposite side of this is that when you've got a product – the same commission structure is expected from you.
People who promote your products are amazing and establishing these relationships can be very profitable for your business so don't discount affiliates because they get half.
There are some amazing people doing amazing things in their business and they might have a product or service you don't offer but your audience will absolutely love.
2. Share something that your audience might not have heard of otherwise
Sometimes you're not sure where your audience is in their journey, what they're struggling with or what they need at any given moment.
So by sharing the products, services, tools, and resources that you use and hear about can help your audience in a time they need it most.
This is especially useful if you don't have a product for that specific topic.
Since 2016 I have been creating and selling done-for-you content. I have over a hundred content bundles but I can't possible cover every single topic – so I have a list of trusted sites and people that do something similar that I promote.
I don't think of them as competition. I know some people might but they're really not because even though we all offer done-for-you content we're all unique.
That is the same with courses and services.
Let's say you have a course on Funnels and I'm about to release one but you're not sure if you should promote because it'll take sales away from you – this isn't true.
I would be offering a different perspective or a different way to do the same type of thing. You never know when your audience is struggling but with our two courses maybe it finally helped someone see how the funnels work completely and that last piece or two of the puzzle is what they needed to brainstorm, develop and create their life changing funnel.
3. Introduces them to new people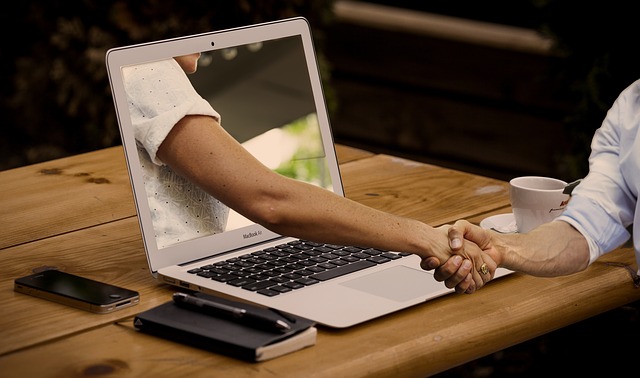 I know that a lot of people use Amazon, Share A Sale and other affiliate programs – I do this as well, but it isn't one of my methods of affiliate marketing. I usually find people online that have affiliate programs and promote their business.
I do this because this fits in with my business, but introducing my audience to new people one of my favorite reasons.
Why do I love this part?
You never know when someone you introduce an audience member too could change their life. Maybe their message resonates with them or they explain something in a different way and everything clicks for your audience member or they provide the last piece of the puzzle someone needs for what they're struggling with or trying to accomplish.
You have no idea what that one piece is and by introducing different people to your audience you're helping them discover what they need.
I've met so many people by being introduced through emails from people I follow and they've changed my lives in so many ways – one major one is that I was introduced to done-for-you content and was fascinated by it. Now that is how I earn money online.
But it could be that you become a partner with someone, you find a mentor that helps you in your business or you become friends. All of these are essential.
I've met people in the most unusal ways.
One person I met on a WAHM forum quite a few years ago. I asked her to write a few blog posts, we lost touch after that, but then when I made the decision to build a done-for-you content business I contacted her again. That was over five years ago and now she is someone that I talk to regularly and I often partner up with her to offer a combined product.
How I Got Started
Affiliate marketing was always something I knew I was going to do, and I started sharing with my audience almost immediately after releasing my first product.
When I first started
I'd offer almost any type of PLR (done-for-you) content from everyone who had quality content. I think this is a great way to start because you're going to learn what converts, what will sell and what your audience will like.
I know most people won't offer the same type of affiliate offers that I do, but if you're sharing tangible products you can offer a variety of different things – even if they're not in your niche.
Take Lynn Terry for example. She is one of my favorite bloggers because she is so inspiring – she sells mostly tangible products.
She blogs at Traveling Low Carb and you'd think that most of her affiliate commissions would come from Keto food and snacks, but when she first started she'd post pictures of her boots, her dresses, and her dog.
So she sells all of those things (except her dog of course).
You can find her Instagram here: lowcarbtraveler
As a blogger, you've got an opportunity to sell digital or tangible products in your niche.
Different Types of Affiliate Programs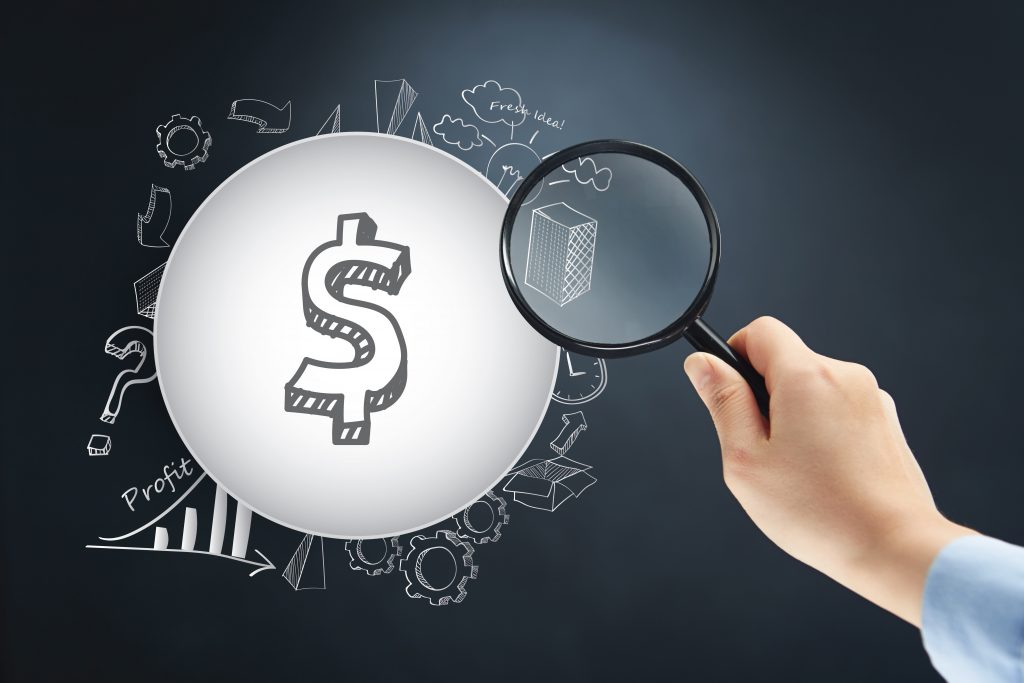 There are different types of offers and it is important for when you start affiliate marketing you know what you're signing up for.
The payment structure could be set up in different ways. Here are a few that are popular:
Commission Structure
This means you're going to get a percentage of whatever you sell. Each program is different and could be 2% (usually tangible products or affiliate programs like Amazon) all the way up to 100%. Usually, 100% is for digital products and isn't the norm.
One-Time Commission
The most common type of commissions is one-time for one product. That means that you promote a product and make a commission from it.
This is the one that I use the most.
Pay-Per (Sign Up or Click)
This method is when someone has to perform a certain action before you get paid. For example, they have to sign up for their opt-in or their 7-day trial.
If it is a subscription box a lot of them offer a payment in a certain amount for first time customers signs on their monthly box.
Amazon has a commission structure they offer but they also have what they call Bounty Offers which is very similar to the pay-per offers. They want people to sign up for certain programs they offer and will pay you a set amount to share these specific offers and get sign-ups.
The other day I got $3.00 from their Kindle Unlimited after I wrote a blog post.
Usually subscription boxes will give you a commission based on when people sign up after you. They don't give you a recurring commission but a one time fee.
I'll sometimes use products or services that I use and that will give me a credit on my bill if I promote or get someone to sign up under me.
For example, I signed up for the Imperfect Produce box and you can purchase your own box (if it is your area) and we'll both get $10 off our box. Talk about a win-win!
Recurring Commission
Recurring takes more time to get people to purchase them because they have to make a monthly commitment.
Don't discount these though.
I promote recurring monthly products because it is nice to have monthly commissions every single month.
Cookies Are Important Too
What do yummy, gooey cookies have to do with affiliate marketing? Absolutely nothing…but they sure sound good.
I'm talking about cookies that are created by people visiting websites. You'll want to know how long they last. This could be anywhere from 24 hours (Amazon) to forever.
The most common are 30, 60 or 90 days.
It depends on your niche because making money offers can have forever cookies.
What I'm Doing Now
I have two sites – this lifestyle blog and Niche Starter Packs where I offer done-for-you content.
With my community at Niche Starter Packs, I share done-for-you deals and training that will help my audience because that is my niche. This is from people that I know and trust to treat my customers right but sometimes I'll find a new person who has amazing content and I'll share their products.
Lately, I've been contacting people in my niche that offer the same types of products or complimentary training to get special deals for my list.
I've also been recommending training, tools, and resources that I know my customers will be interested in. I try to make sure that it is relevant to them so that includes training in affiliate marketing, content creation, Pinterest and other traffic strategies.
Plus the tools that I use. In fact, some of the best products that I share and earn affiliate commissions from are the tools.
One of my favorites is Fresh Title.
I use it almost every day to come up with catchy titles in both my email, as well as my blog posts. You can also use it for taglines. It is a great way to get your creative juices flowing when you just can't think of a fun title that you know people will like.
For my lifestyle blog (this one) I've been sharing products that I use in my every day life and have been using the Amazon affiliate program. I'm sure as I start blogging more I'll incorporate more into what I offer.
There are definitely different ways to earn money online and sharing the products you use and love is easy. Affiliate marketing for beginners can be a very profitable way to make money online.
Is affiliate marketing one of your income streams? I'd love to hear your favorite way to earn income.
~April
P.S. Are you interested in affiliate marketing? Check out this course from Cindy Bidar – Affiliate Marketing Abundance: Earn Passive Income by Sharing Valuable Resources With Your Community
P.P.S. If you're looking for something more in depth check out this course from Connie Green – Really Simple Affiliate Marketing
Wanna save this for later or share? Here's a PIN you can use: