Our Lives in Images
Over the last few days, I've been blogging and looking at images. This post was actually in the draft folder of my blog (which means that I started it but never finished), but I decided to create a blog post of our many adventures and random pictures of our daily life.
This includes being silly, spending time with friends, everyday life and when we're traveling. I was enjoyed looking through them and so I wanted to share.
Just note these are random pictures that made me smile for various reasons that were taken over the last six to 24 months ago.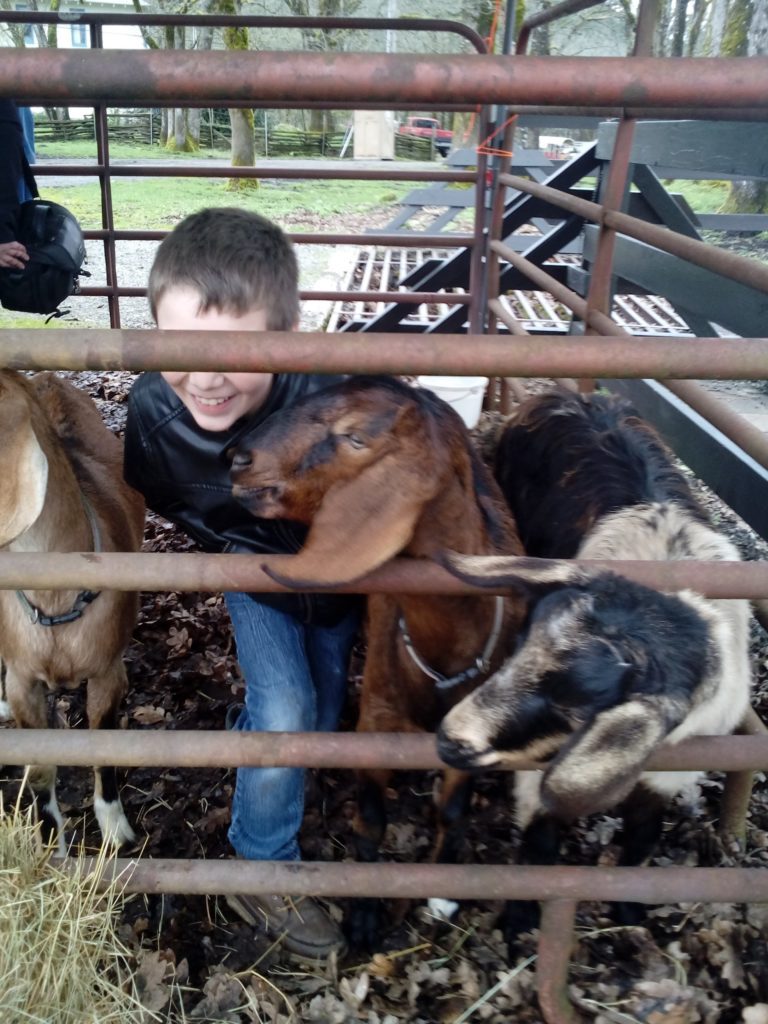 Being in and around water is always something that we do during the summer. Here Darien is "sleeping" on his crocodile floatie and playing with his friend on a homemade slip and slide.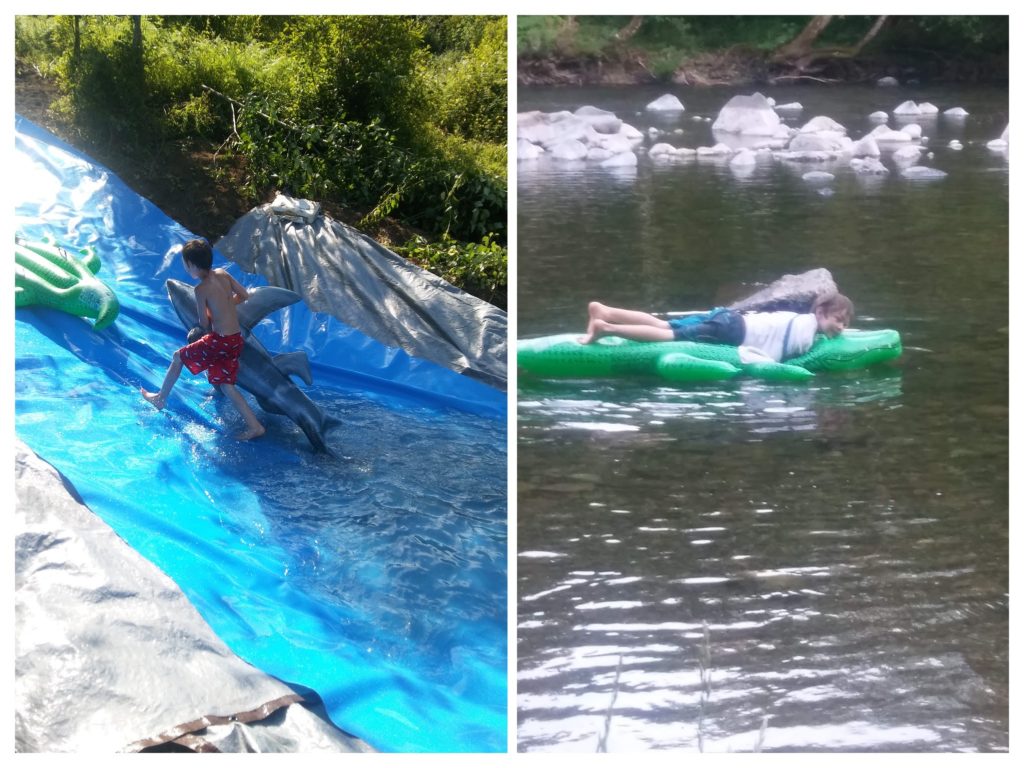 In this picture we've met other homeschool kids at a local ceramic shop. We picked out a ceramic and then painted it. We all did ornaments.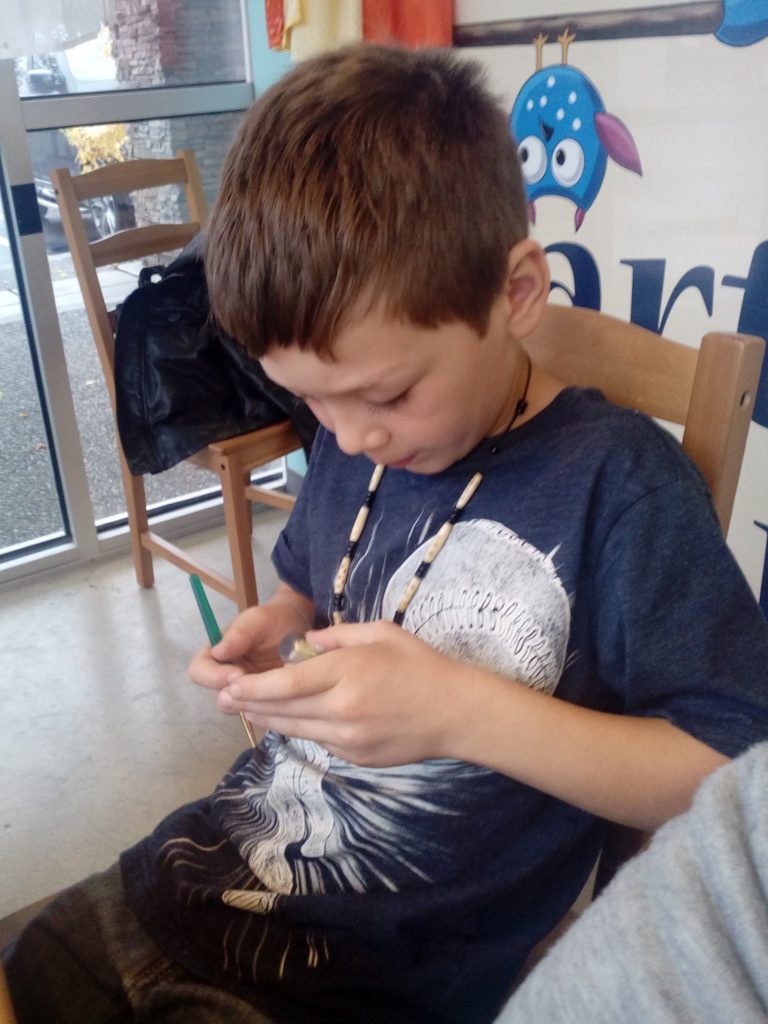 We were at the library and it was raining and Darien was catching it in his mouth. I told him that was really gross but he still did it. 🙂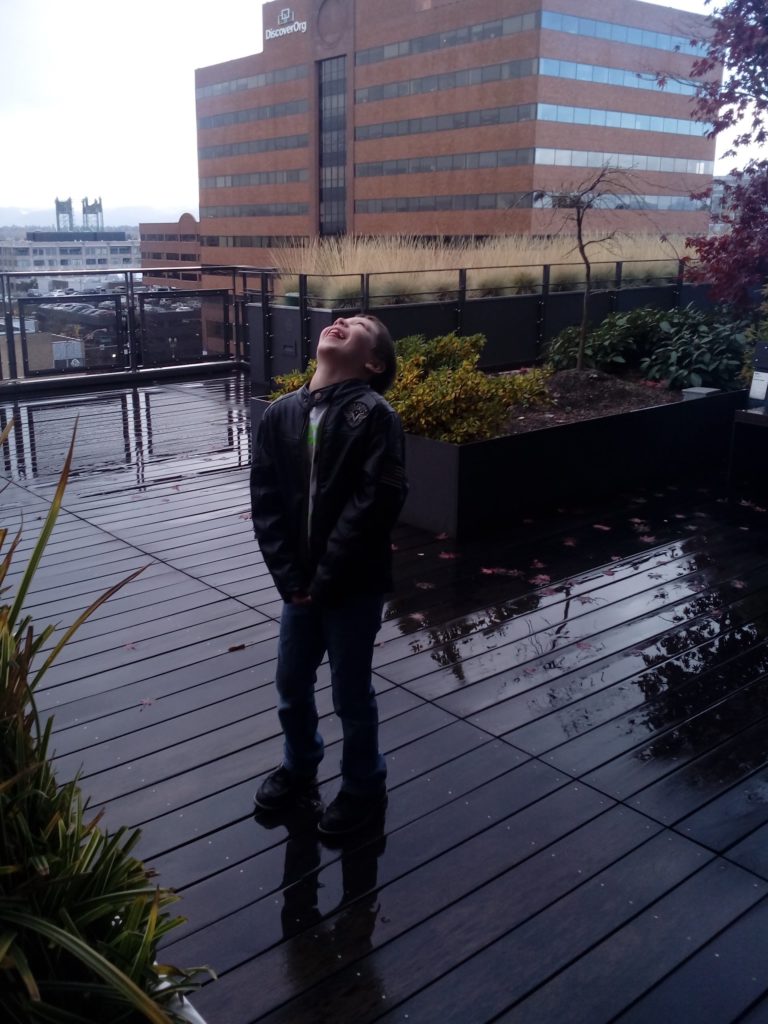 I've always heard about the Comic-Con and saw pictures that friends posted but never went so we decided to go. When Darien saw this droid he was so excited and we had to get a picture with it.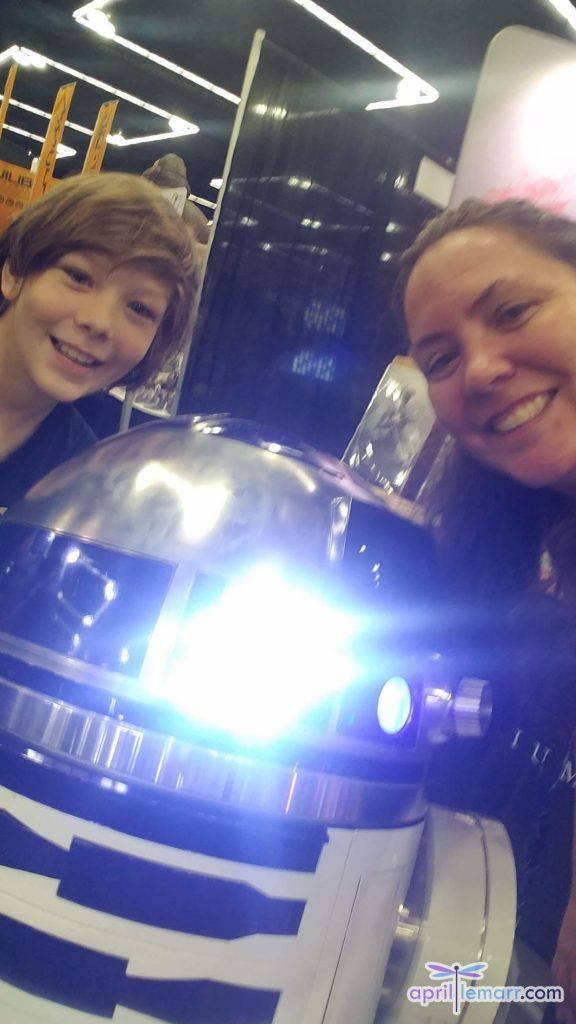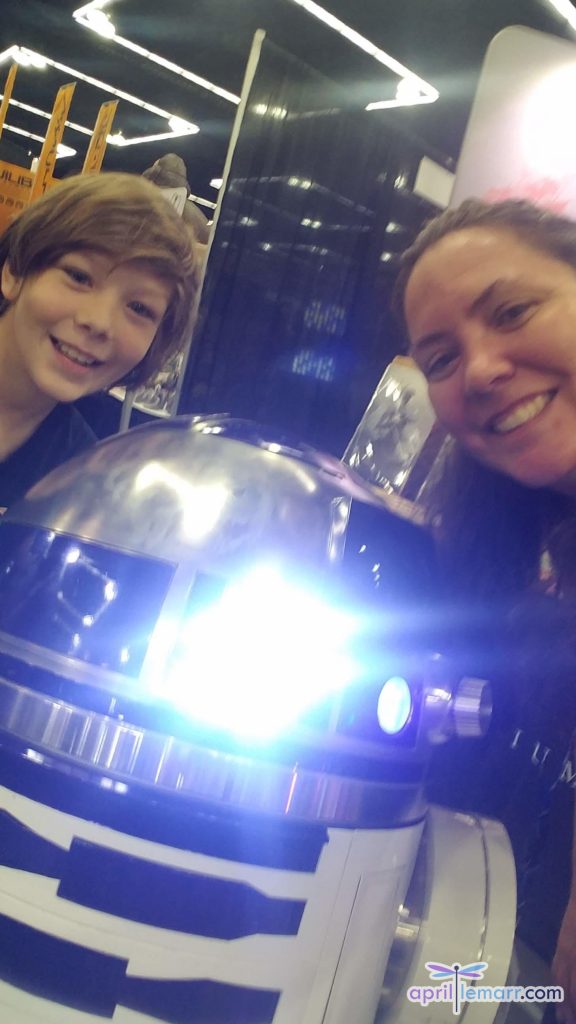 Not too long ago we decided to go for a drive and on the way we stopped at the Mt. St. Helens visitor center. We were actually on our way to Kid Valley so that we could see a Big Foot store they had there. 🙂
We watched a film about Mt. St. Helens and then walked through their musuem.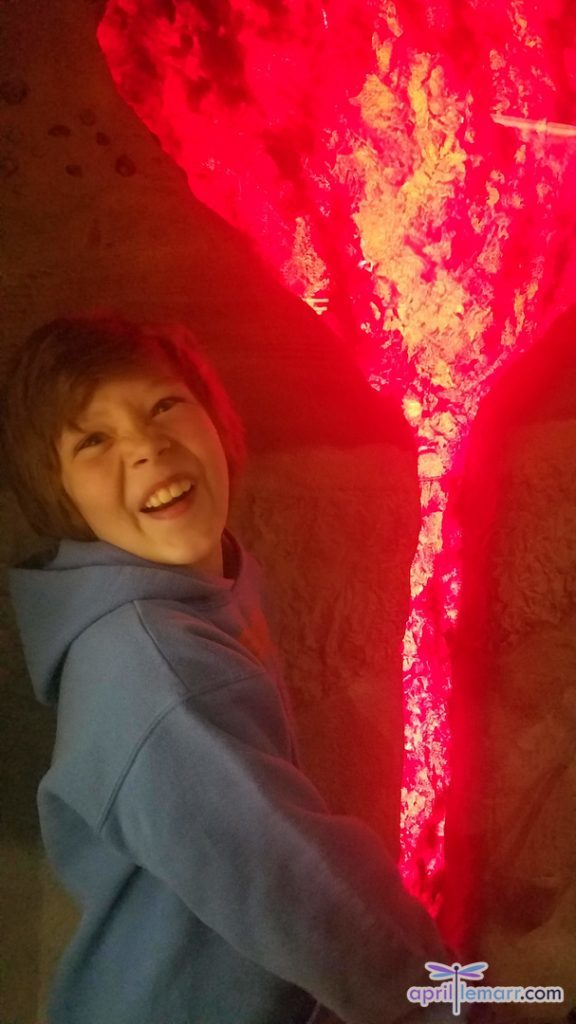 Outside the Observatory they had a walking path and Darien found a stump to pose on. 🙂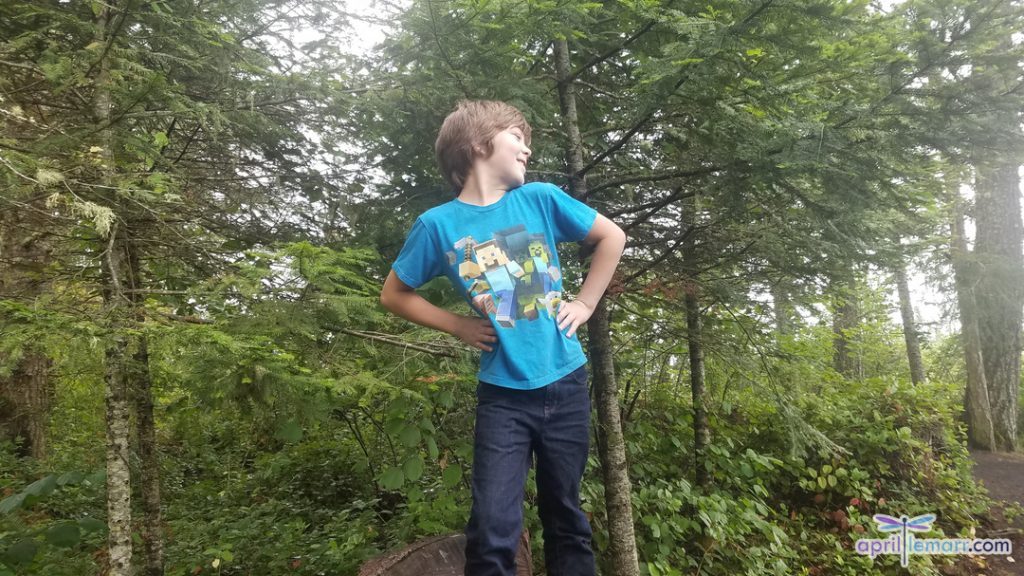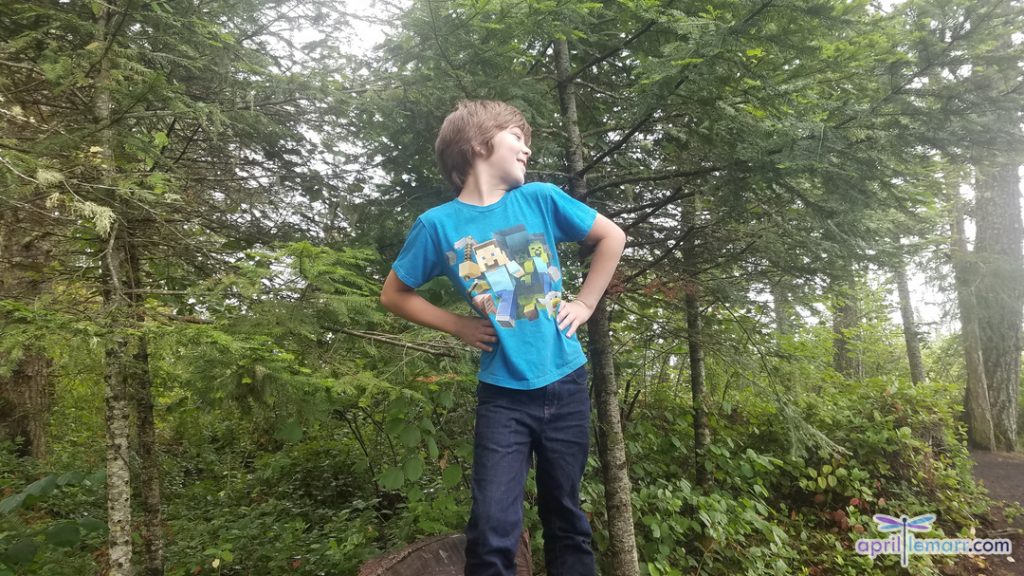 Last year we had an opportunity to go to California and pet sit a house pig for almost 5 weeks. We had a ton of fun and this was who we spent the time with – her name is Rita.
She had quite the personality and we enjoyed pet sitting her.
Whenever she heard me get up she'd rush into the kitchen because she always wanted food. I tried really hard to quietly get up – tip toeing through the house so that she wouldn't hear.
She heard and then you'd hear the clippity cloppity of her little hooves coming to get breakfast.
We live a couple of hours from the ocean and go there quite often. Normally we go to Long Beach WA but lately we've been going to Astoria. They have a KOA that caters to children and we normally go during the Spring when the rates for the cabins are inexpensive.
This shipwreck is at one of the beaches by the KOA in Astoria. You can go there and some days the ship will be covered with sand and then the next time there won't be any sand.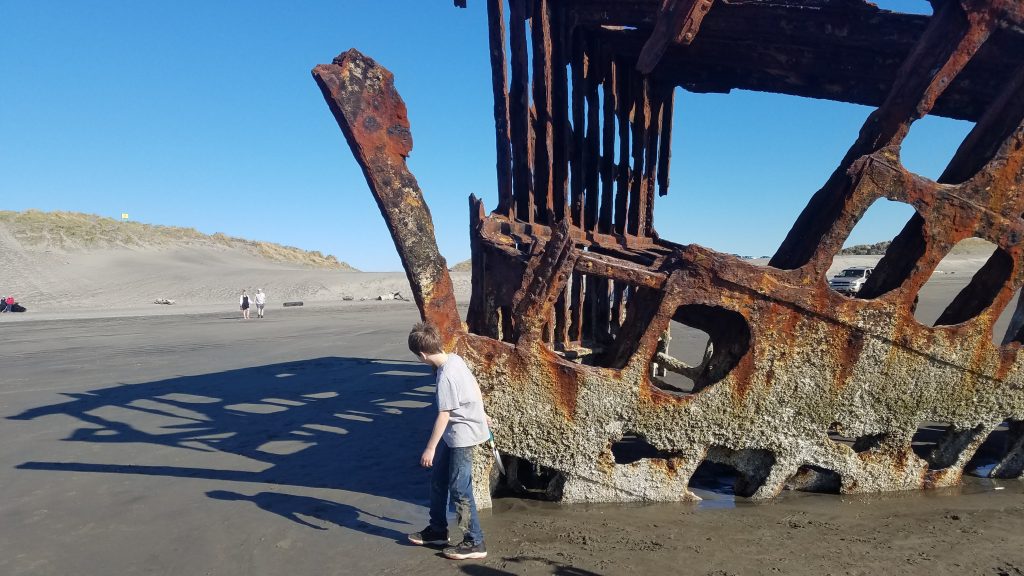 When we were in California the one goal I had was to feed a giraffe (Darien's was to go to Disneyland). We went to do that and then on the way home we had to get gas. I stopped at an exit and we came across a dinosaur attraction.
Of course, Darien had to stick his head in the dinosaurs head. Haha.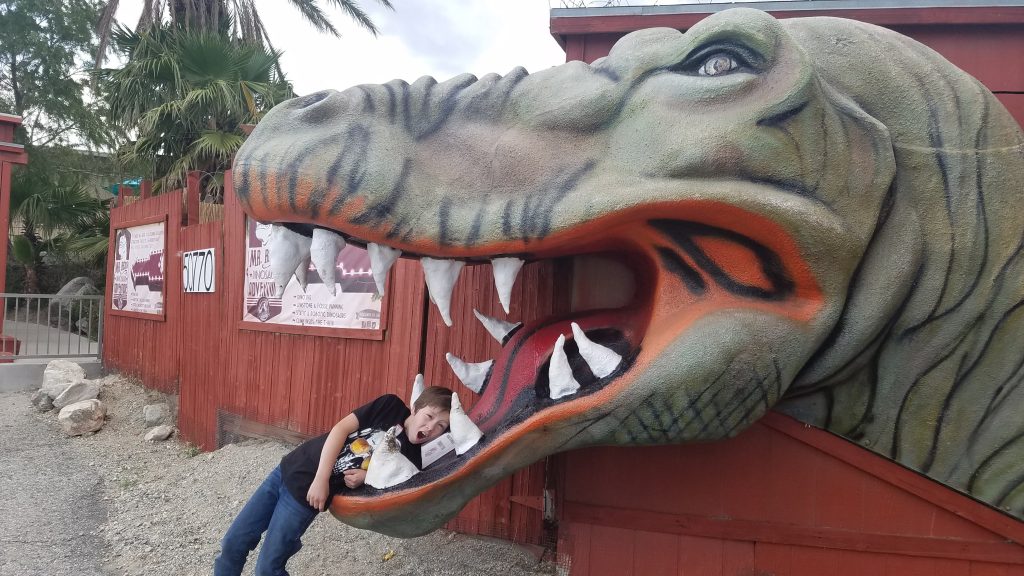 When we were done pig sitting we decided to take the Amtrak from Los Angeles to San Jose and then drive over to the Sequoias.
Driving up the mountain to get to this amazing place was a pretty scary experience. Holy cow! But we made it.
Unfortunately they were calling for snow and we didn't get to see as much as we wanted to. Then after that it did snow and I wasn't comfortable driving up there again.
We did get to see some amazing trees.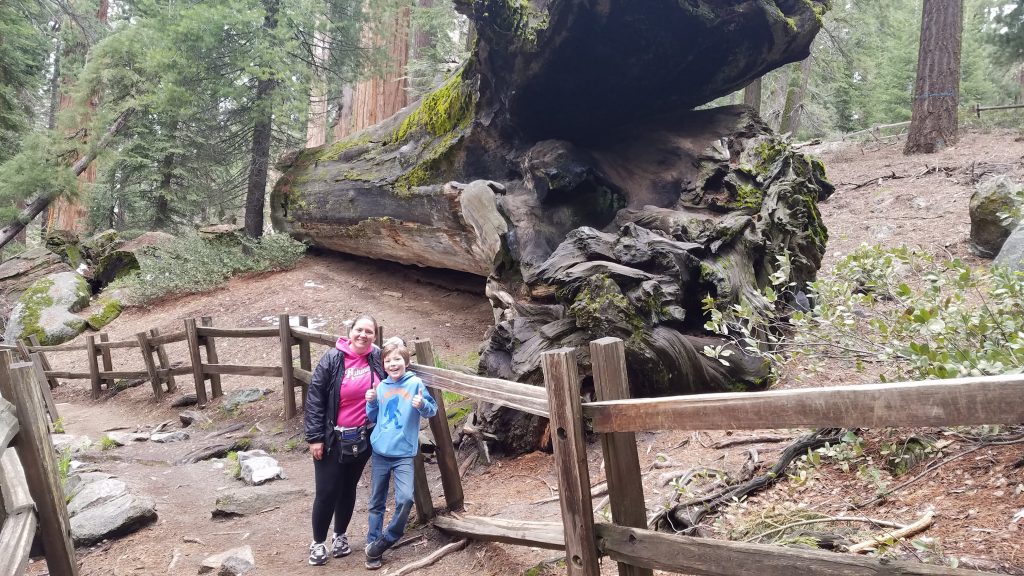 Not too long ago we went on a long weekend and drove up to Anacortes. This is the Deception Pass Bridge we had to drive to get to the beach. I'm not a big fan of bridges and this one was being worked on. It wasn't as bad as it seems from far away.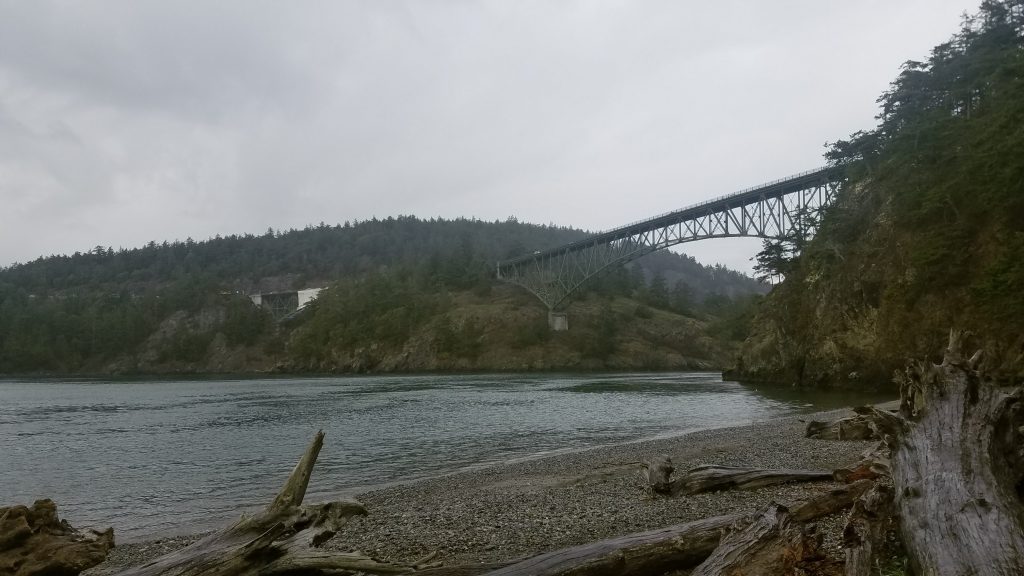 During our long weekend up North we rode the ferry to Orcas Island. It was my first time on a ferry.
There was four of us. My cousin and her son, then me and Darien.
We normally take Isaiah places and I guess I didn't tell Darien that Jennie was going as well. It was a really fun weekend.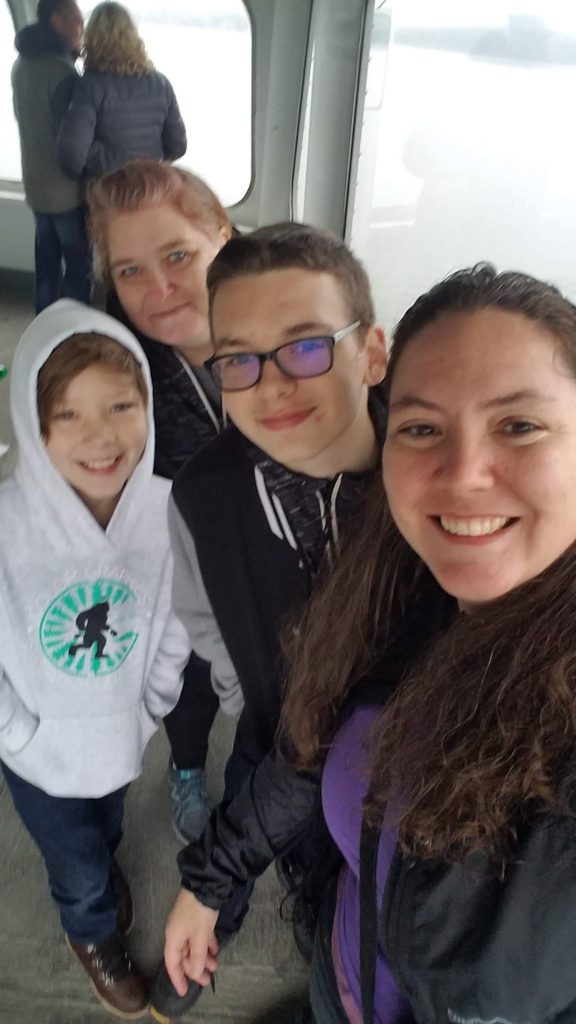 Some days we're extremely busy and others we are homebodies. We love to travel, visit our friends and spend time together.
In life, it's all about the memories that you're creating and having fun doing it. 🙂
It is amazing how quickly children grow up and change in looks. These pictures aren't too far in years but Darien has gone from a little boy to a young man in the space of 2 years!
~April
P.S. What are your favorite memories?