Maui Ocean Center: Kid-Friendly Fun
When we were in Hawaii we went to the Maui Ocean Center (aquarium) with our friends. We saw eels, fish, sharks, and stingrays.
In one part of the Maui aquarium, you can walk through a glass tunnel. This was a very cool experience because you could see all the sea life swimming around you.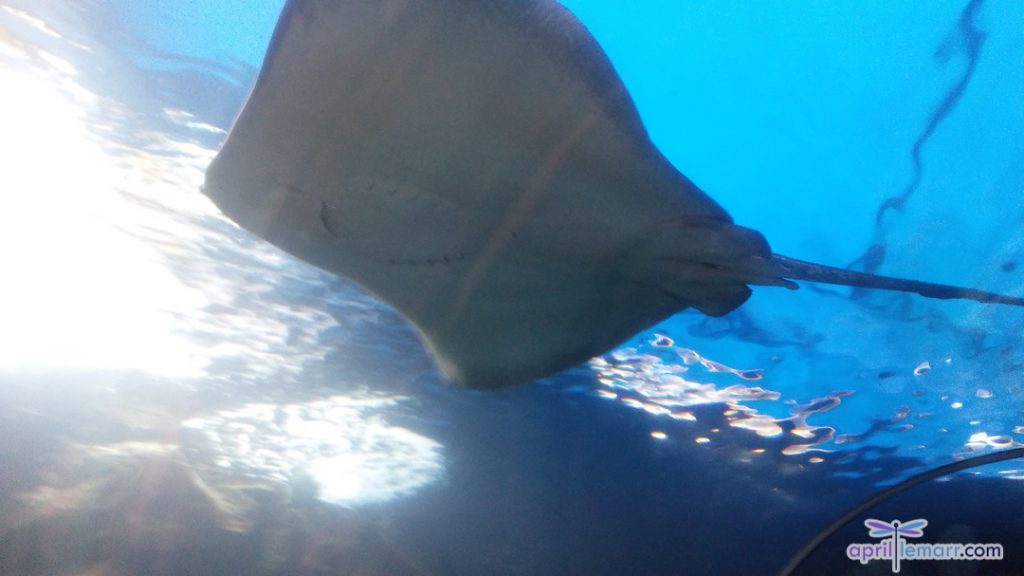 The stingray were my favorite because they would swim at the top of the tunnel and you could see the bottom of them.
This was a cool experience and both adults and kids loved it.
Touch The Sea Creatures at Maui Ocean Center
One part of the Maui Ocean Center Aquarium that the kids loved and spent a lot of time at was where they could actually touch some of the sea life – like starfish and sea cucumbers.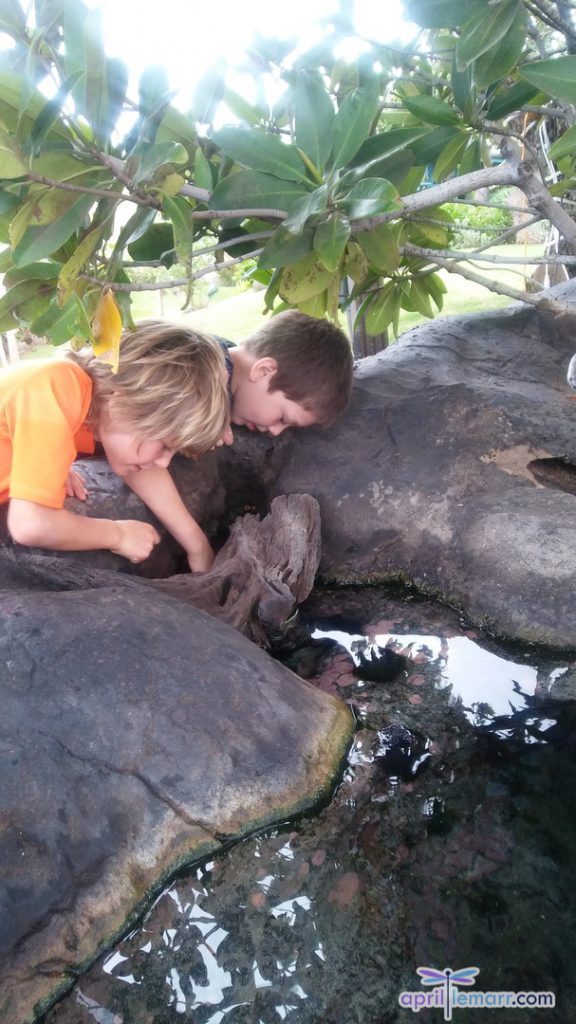 I love these types of activities because it teaches children to be more aware of their surroundings when they're at the beach or in nature in general, plus it teaches them how to identify some of the creatures that live in the sea – big and small.
They're also learning to be respectful and gentle with them. This was good because we also went tidepooling while we were in Maui.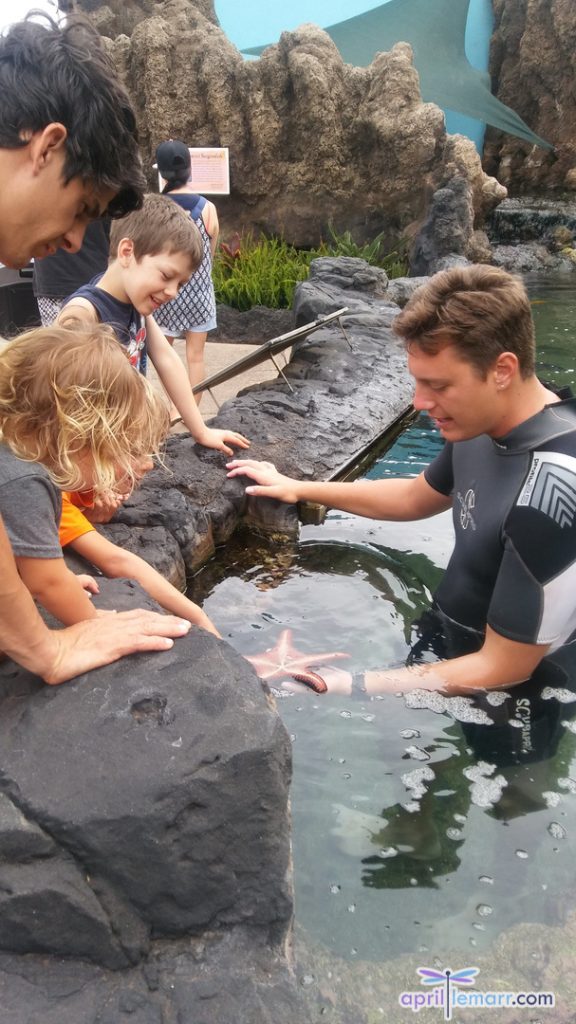 I like that they have an employee inside the water with marine life. It helps the people learn more about the marine life inside and they're able to pick them up and let people touch them.
Interactive Hands-On Activity That Teaches Them About Sea Life
When we went to Maui Ocean Center were several interactive hands-on activities that the children could experience.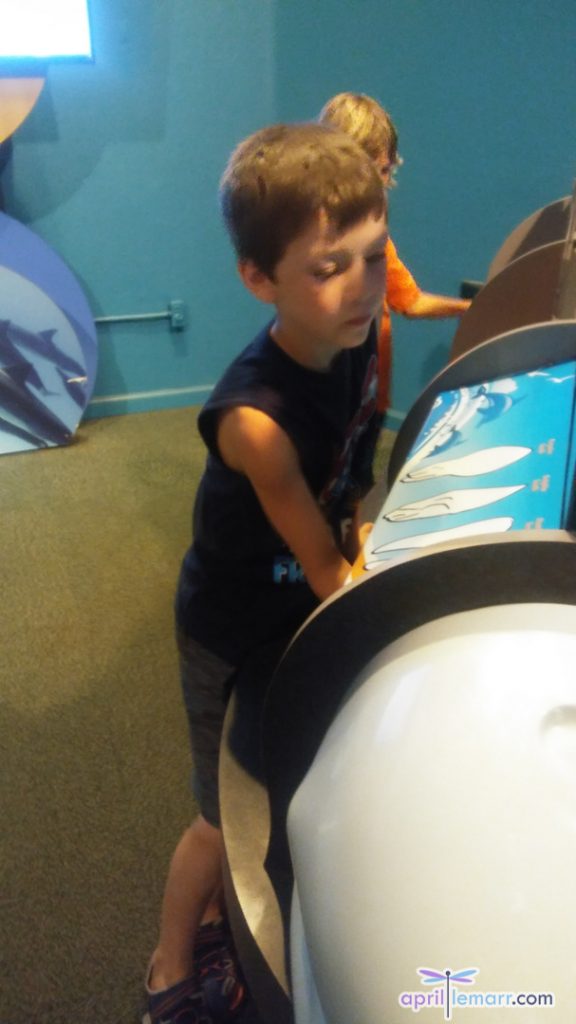 These are very well done because it held the boys' attention for quite a while. We had to tell them we wanted to move along because they kept playing with them.
I think they liked it because they could compete with one another. One activity was matching the fins of the animals to which one it was – I think it was sharks, but I can't remember. The boys loved doing this and kept trying to guess more than the other one.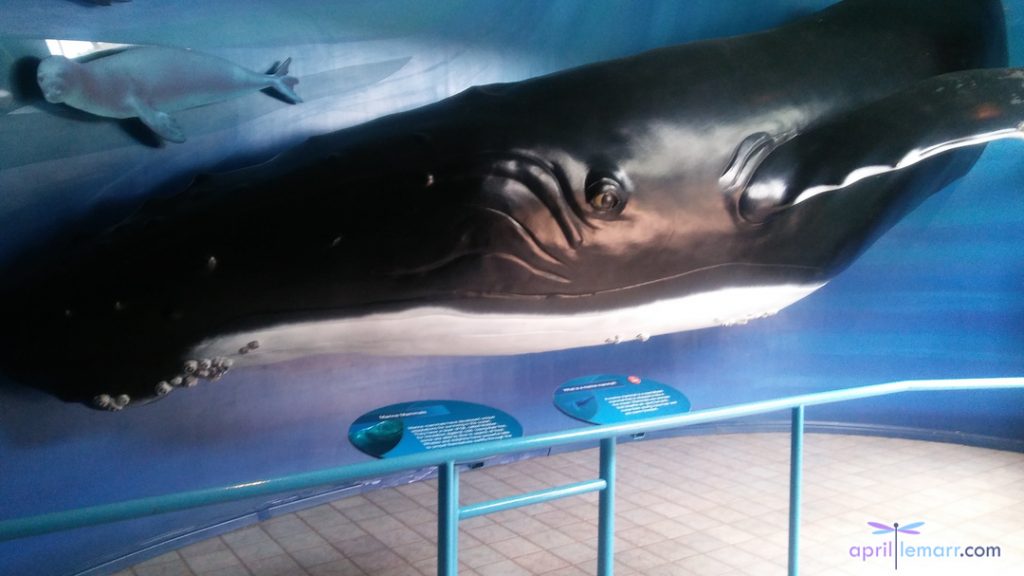 The exhibit wasn't all hands-on it always showed you interesting facts about these magnificent animals.
Go To The Maui Aquarium To See Marine Life That Lives in The Hawaiian Islands
The Maui Aquarium offers a way for people to look at the fish, eels and other sea life.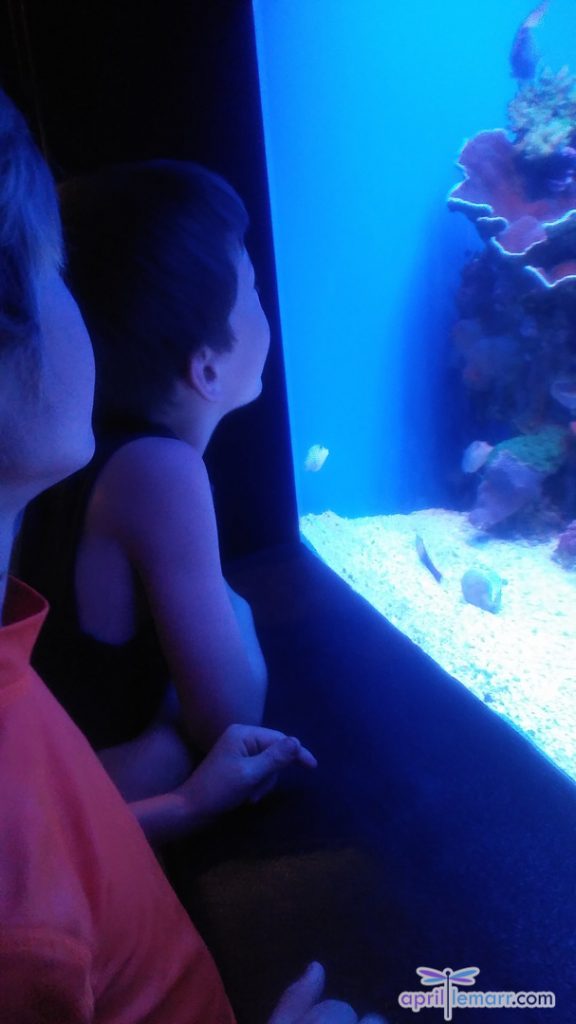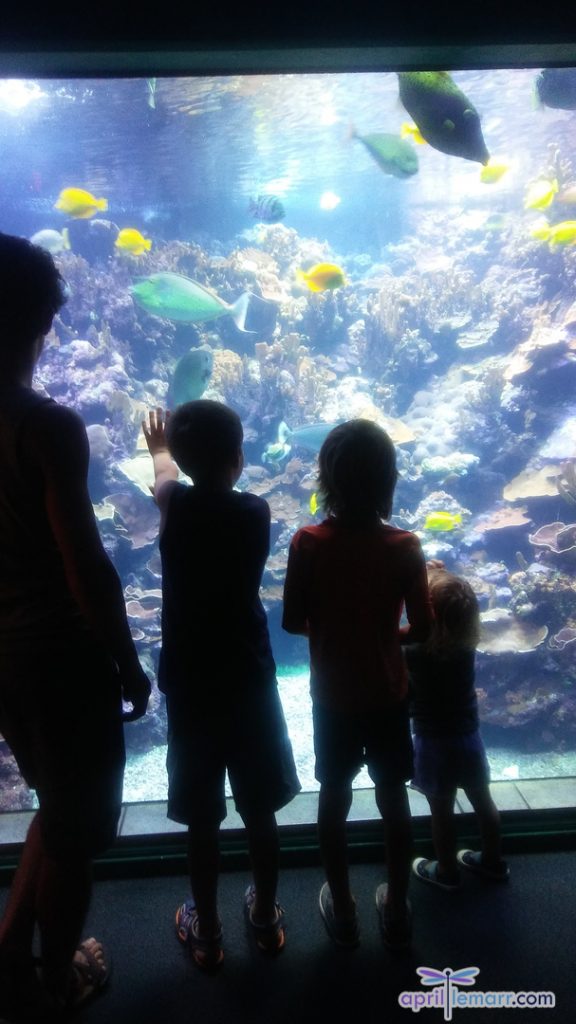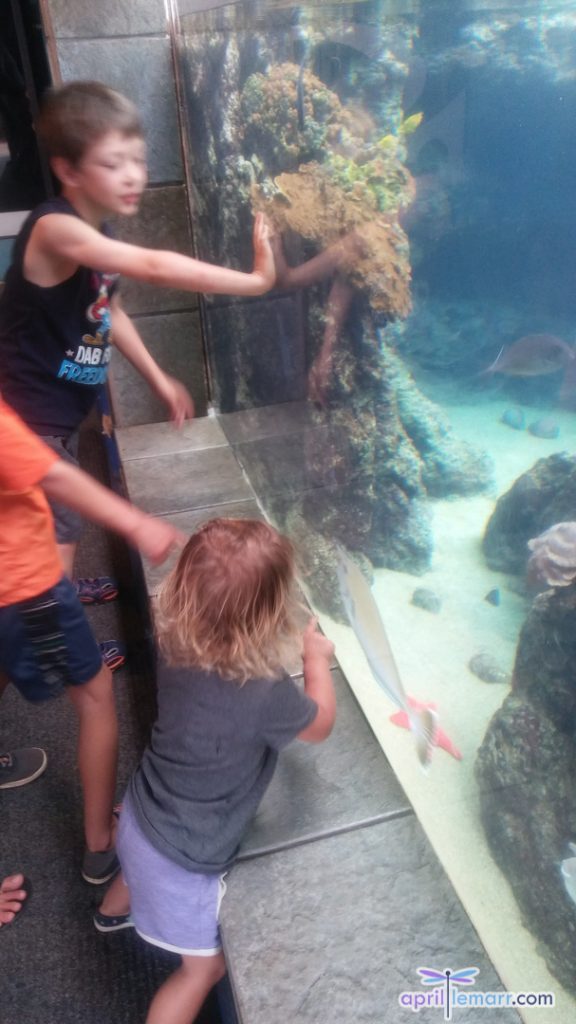 The Maui Ocean Center held everyone's attention whether they were young (the youngest in our group was 3) or an adult. Being able to see everything up close and personal was amazing.
Fun Pictures in Maui the Aquarium
Then at the end of our time exploring the Maui Aquarium we were able to take fun pictures.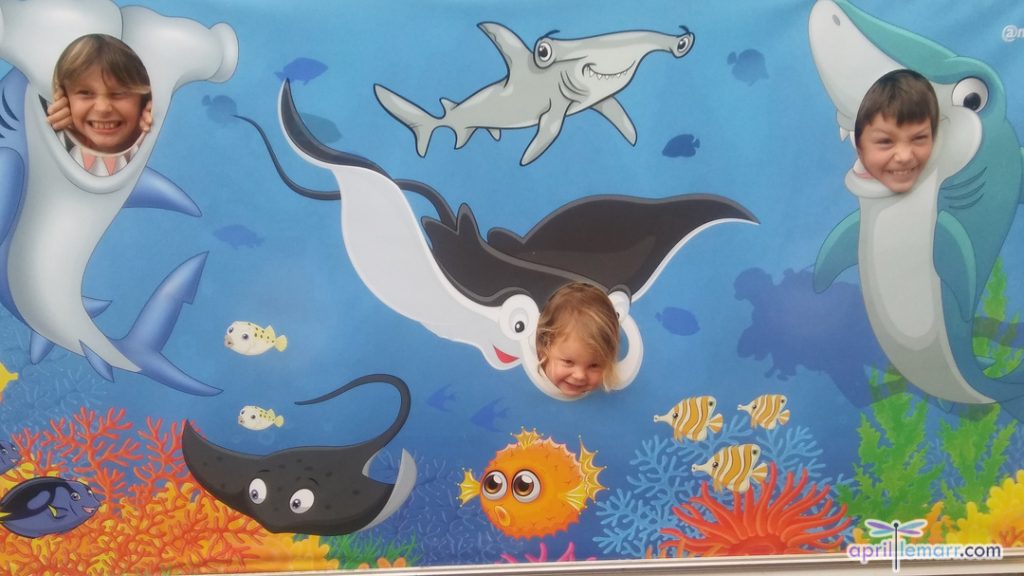 The entire time at Maui Ocean Center was a fun and educational experience and definitely worth the visit. You can walk through at your leisure. We went during the day and there wasn't a lot of other visitors.
We loved spending some of our time at the Aquarium in Maui. It is a perfect place to get a feel for the local marine life on the Hawaiian Islands!
~April
P.S. Want to see more of what the Maui Ocean Center has to offer? Our friends made a YouTube Video. Check it out here: Maui Aquarium Visit (we are not in it, this was created when they visited it by themselves).
Would you like to keep this article for later? Pin is below: