15 Ways To Use Done-For-You Coloring Pages
Do you have commercial use coloring pages that you've bought but not sure what to do with them?
I do.  I subscribe to Color Monthly's done-for-you coloring pages and get a set of amazing images every single month. Rayven Monique owns this site and provides high-quality images and graphics.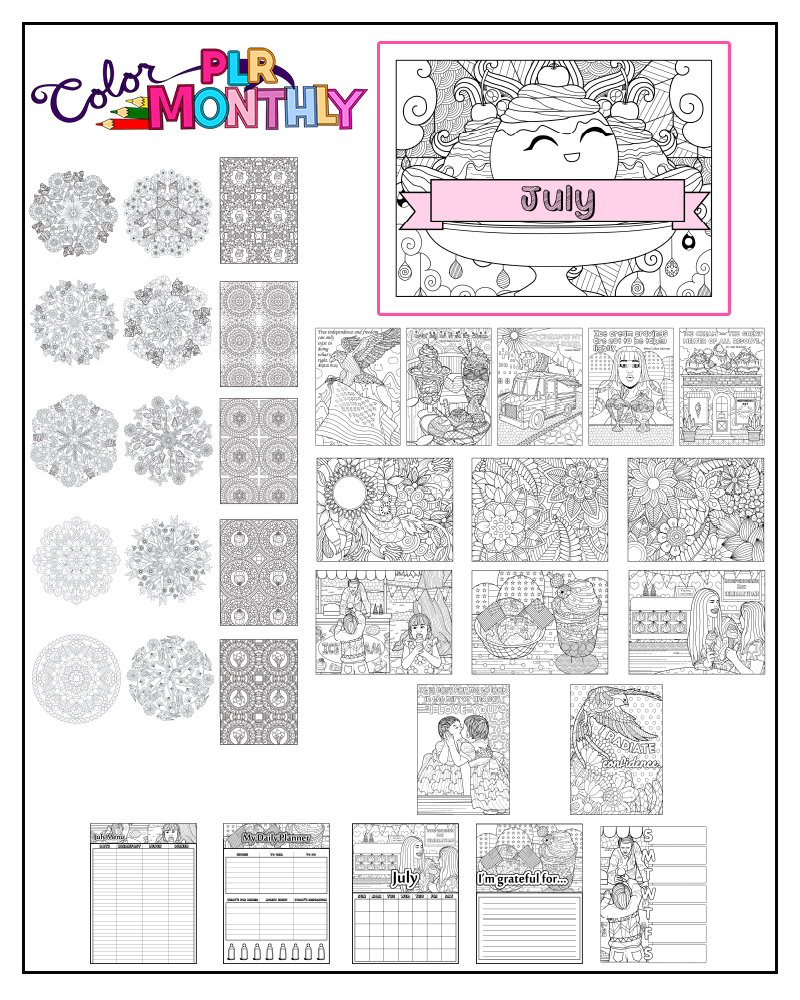 If you're interested in the Color Monthly subscription Rayven has set up a coupon code to get $10 off your first month!
==>Go to Color Monthly and Use Coupon Code: CMAPRIL
I'm just like you and sometimes I struggle with how to use them.
Fun Example of How To Use Coloring Pages
A few days ago I was on Facebook and I came across an ad. It was a HUGE coloring page on the wall being colored by someone. You know that I had to take a look.
The site owner had a unique approach to coloring. She offers one big coloring page. Multiple people can color it at the same time. You can buy it and it will get shipped folded or rolled. The price range is more than regular coloring books. She charges anywhere from $19.99 (on sale) to over $50.
She has come up with a creative way to use coloring pages in her business.
What other ways can you use the commercial use coloring pages?
15 Ways To Use Done-For-You Coloring Pages
I've come up with a few ways for you to take the commercial use coloring pages and create products for your business but I wouldn't limit it to this list only.
Membership site (digital or ship them a physical product)
Giveaway to your audience
Create wall paper
Wrapping paper
Iron ons for clothes
Add to journals (I have a homeschool notebook that combines coloring and writing.  It is very unique and I love it)
Add to physical products (like canvas bags, mugs, coasters, things people can color on – I always thought this would be cool)
Postcards (Rayven has Kindness postcards on Color Monthly but that doesn't mean you can't make them from your coloring pages as well)
Bookmarks
Color the pages and sell those as décor
Color the pages and add them to physical products like decorative plates, phone cases, keychains, earrings etc.
Coloring books (I almost missed this one! Haha)
Children's activity books
Children's curriculum
As an add on to another product – I am a homeschool parent and one thing we've been getting lately are mailed letters for different things, our latest is about different animals.  How cool would it be to include a coloring page for one of those?  I know my son would love to get it in the envelope.  Here is the site as an example of adding value to your products: Writing From the Wild
You can use one of these ideas and use it as is or take inspiration from one of these and make it your own.
If you're interested in creating an income with coloring pages – get a pen and paper and brain dump whatever comes to mind.
Want to test out some awesome done-for-you coloring pages…for free? Rayven has some super cute puppy pages you can get.
==>Go to Precocious Pups and Use Coupon Code: PPUPS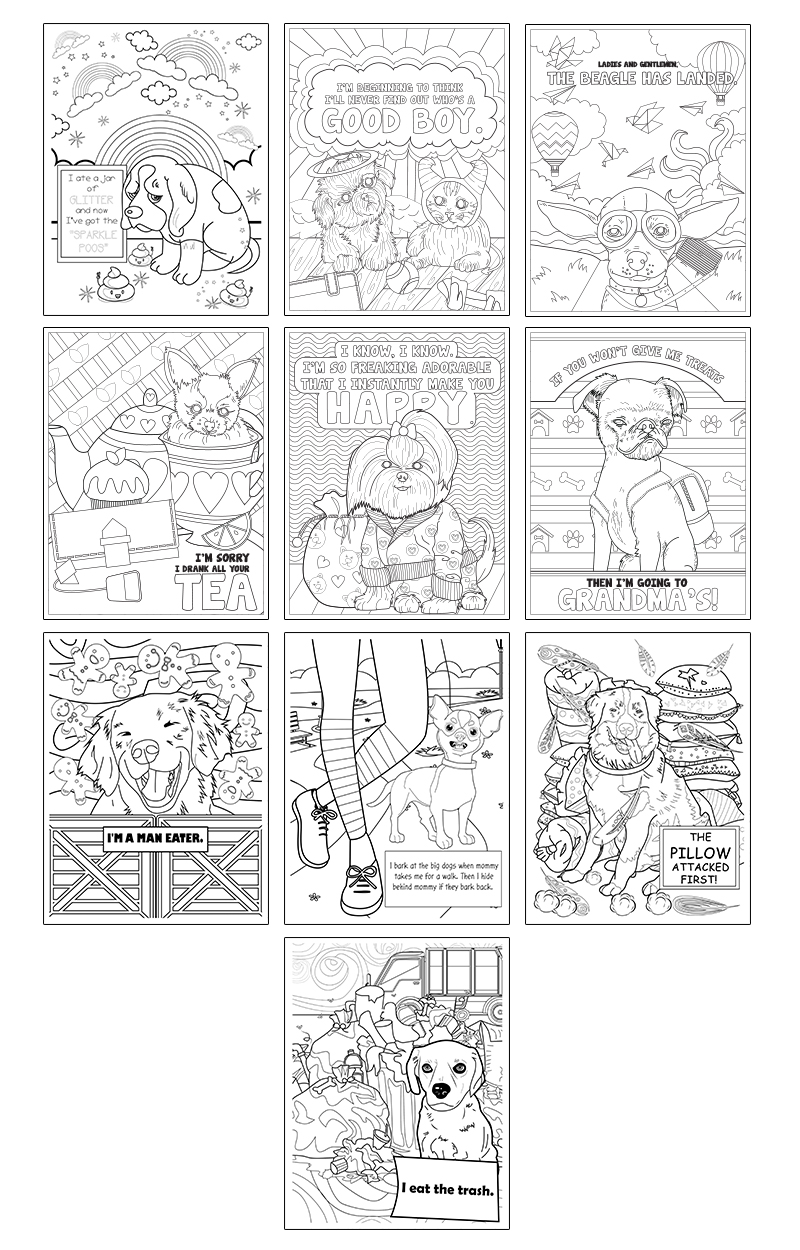 Reasons I Love Done-For-You Products
I honestly love done-for-you products because there are so many different ways that you can use them.  You can use them as a product on their own or combine them with another product you already have giving your customers more value.
You can take one page of the product (like a coloring page) and run with it. Discard the rest. That one page could make you an income, encourage people to subscribe to your list or give you an idea that you never thought of before.
Just because a done-for-you product you've purchased might have 30 pages of content that doesn't mean you have to use all of it.
~April
P.S. Can you think of more ways to use done-for-you coloring pages? Or are you currently using them in your business? If so, how? Would love to hear about it in the comments.