Income Stream Idea: Designing & Selling Mugs
When I was in my 20's I was listening to an audiobook by Brian Tracy and he mentioned creating multiple streams of income. I've always been intrigued since then.
In 2016 I started making money online and now I have two streams of income – affiliate income and product income, but they are both in the same niche.
Yesterday I started working on a third income stream and it is completely separate and different than my main income stream.
Mugs.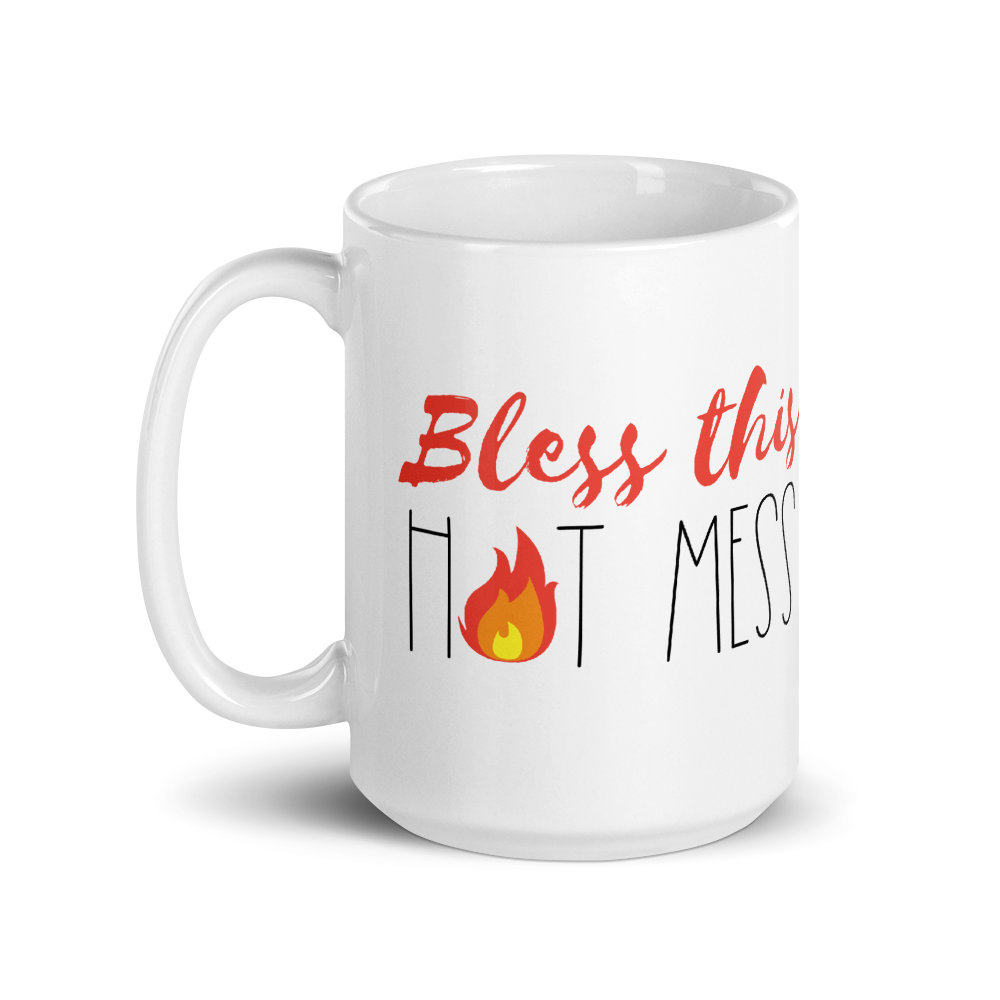 Yes, I am going to design and sell mugs online.
Here is the training that I've been following: Mad Money Mugs
It came out a couple of years ago and I've noticed a couple of areas that are slightly different and one URL that didn't work (about writing descriptions). Instead of being upset that the URL didn't work I just searched: write great Etsy descriptions and was taken to several where I got some amazing information that I didn't think about including.
What I've Done To Start Selling Mugs
For the last year, I've been talking about opening up a mug and journal shop for mom.
As you know starting something new takes time. You have to learn all the ins and outs, get things set up, doing all the steps, then researching everything to make sure that the steps were right, etc.
I do plan to outsource a lot of this but before that happens I've got to make templates, create systems and do all the steps myself. That way if people have questions I can answer them.
To start this journey the very first step I did was to read the Mad Money Mugs training. Inside the zip file, you'll find several different PDFs so make sure you're getting the main training guide.
Over the last couple of weeks, I've collected almost 500 fun, inspiring, and real-life mom moments sayings and thoughts.
I created a few designs using my Canva Business Account. After I created a few to see how I wanted them to look, I asked my graphics person to start creating them from the spreadsheet that was created.
In the training you'll learn about a few different places if you don't have the business account. You'll need something that offers transparency for when you create the mockups.
Side note: I probably should have done this weeks ago when it was near Mother's Day or I should have started with dads and grads but I felt it was time to get it up.
What I like about the training is that Stuart Turnball walks through each step of the process, explains everything in detail, gives you tools to use and has screenshots of how to do steps when needed.
Yesterday I spent the day working on a few tasks for my Etsy store. Most of these steps you'll need to do if you want to use Etsy.
Beginning Steps To Start an Etsy Mug Store
Setting up my Etsy store
Setting up Printful (the print on demand company, there are options, so pick the one you'd like – Printful is more expensive but from what I keep hearing better quality printing)
Syncing Etsy and Printful
Creating a listing on Etsy
I have my very first coffee mug up you can find it here: Not a Morning Mom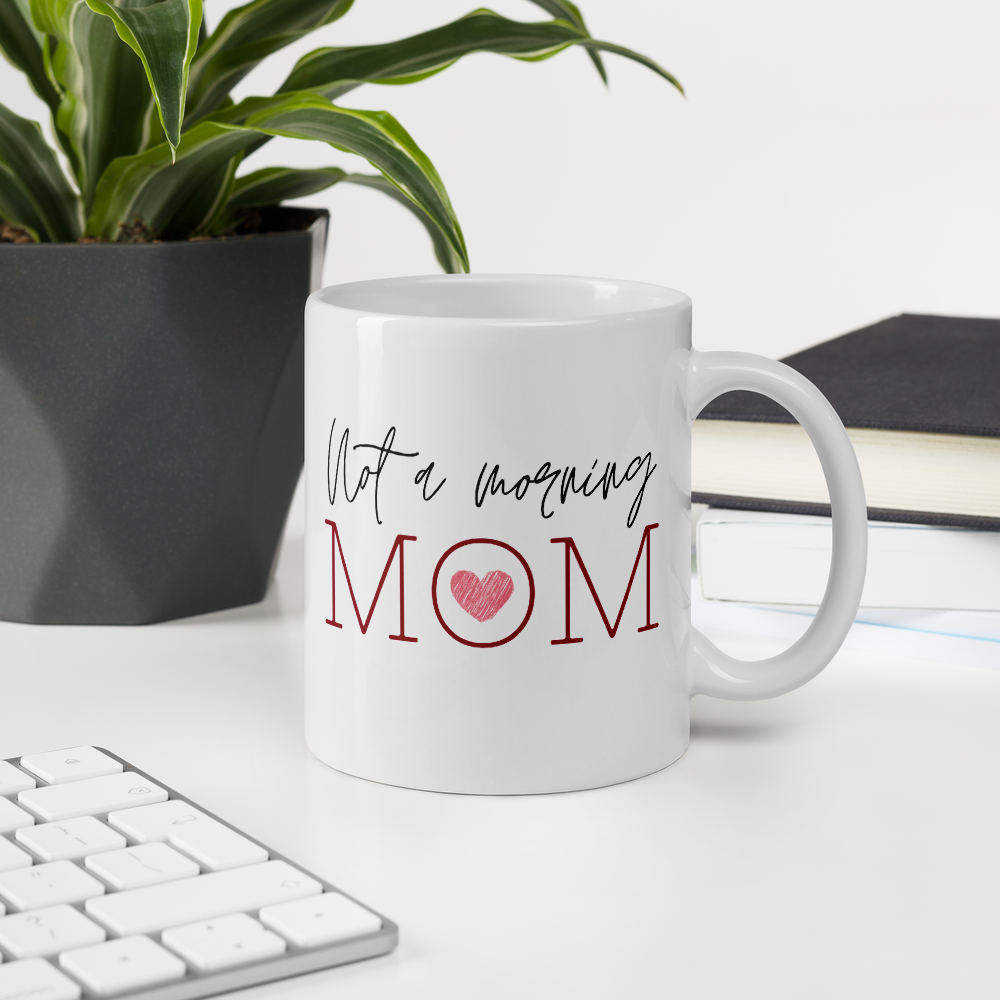 As I've been setting up a few listing I find that I like working in Printful and then syncing it with my Etsy store. The syncing takes a few minutes and you've got to go in and make it from draft to publish, but you don't have to download any of the mug mockups.
By going through Printful it takes out a few steps like downloading the mockups and then uploading them to Etsy.
Even though I have my first mug up there is still a lot to do. I made a list of everything that I'm working on
Advanced Etsy Tasks To Complete Your Store
Creating an Etsy banner
Writing a shop policies page
Making images for different sizes of mugs (11 oz vs. 15 oz), info with my social media names and different mugs / products I offer
Shipping info & processing time (I'm not sure that I got this right so I need to check the pricing, as well as add information on delayed shipping because of COVID)
Write bio and about page information
Create a description description (this is going to take the longest because it is one of the most important parts of selling mugs – getting an amazing description that makes people want to buy)
I'll work on these throughout the week and make sure that it is all done before I start putting a lot of mugs in my Etsy store.
Why Create a Description Template For Your Etsty Store
Writing the description is one of the most important parts of putting mugs up for sale. I'm creating a template so that I only have to change a few words based on the mug design that I've created and the template will include all the important information that I want in each of my descriptions. That way I don't forget anything.
I'm creating this template by reading articles that tell you what information it takes to make description that will sell, plus I've been going to some of the stores who have sold thousands to see what they've included in their descriptions. I'm getting inspiration from these – not stealing or copying the words that they use. I want to see what others are doing so I can take full advantage of not only selling my products now but in the future.
I'll give myself a deadline for the description because I want it to be good but not perfect – I don't want to keep tweaking and writing it so that I never get my mugs up. One or two days to get the necessary information together is fine but weeks and weeks is only me procrastinating.
Mug Business Goal
My goal is to have repeat business not a one time sell. Because of my goal that means I'll be putting more work into marketing and staying in touch with people.
There are different options and ways to design and sell mugs – so if you don't want to do this, you can still make money.
I plan to start with an Etsy store and once that is established I'll create a Shopify store, as well sell them on Amazon. When I find a mug design that sells awesome I'll contact a company that can print them and send it to the Amazon warehouse. My cousin works for a company that does this type of service.
I want to do this so that the printing, processing and shipping time isn't as long. Of course, with all the new measures and everything that is happening with COVID I might have to revisit this when the time comes.
I've come up with goals of how many mug designs I want created per day and then how many new mugs I want in my shop per day. The designs are being create and this part of the process is happening. Since I'm still working on the description the goal of how many to add a day isn't being added yet.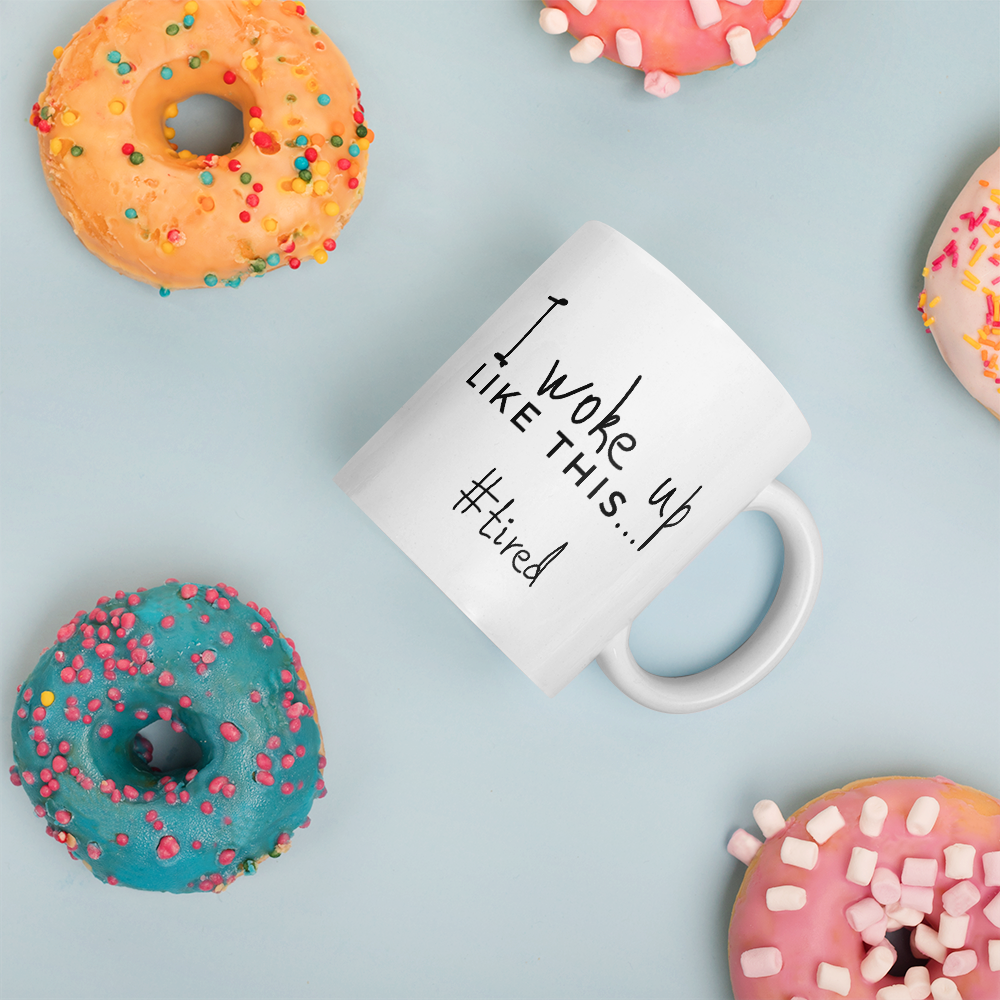 My Reason To Sell Mugs
As I mentioned above I have two income streams, so why would I want another one?
I create and sell done-for-you content and not everyone knows what this is or how it can help bloggers, small businesses, entrepreneurs, and coaches. I would like to have an income source that doesn't require me to teach people about it. I absolutely love done-for-you content but most people don't know what it is or how it can help them.
Coffee mugs and journals are completely different. People know what they are and use them regularly. Not only that but they buy them for themselves and for gifts.
I decided to do mugs and not t-shirts (or different appareal) because clothes can be the wrong size which means returns.
People love mugs and they are a great way to express themselves.
I also know that journals are very popular. The great thing about journals is that I don't have to create them from scratch because I know all the best places to buy done-for-you planners, workbooks and writing prompts. All I have to do is slant them, make them different and put them up on my stores.
Journals are digital so there is no processing time and can be up in a matter of minutes after you've created them.
So far this is what I've done and my plans to continue. If you're interested in another source of income you should consider selling mugs. The designs are what makes them unique to any other mug and selling on Etsy and Amazon means you'll get a buying audience.
~April
P.S. If you want to start selling mugs take a look at Stuart Turnball's training Mad Money Mugs. It walks you through all the steps and is easy to follow.